Despite dipping slightly month-on-month (m-o-m) in February 2023, the wholesale price of Norwegian cod increased by NOK 927/MT (+3.3%) during the quarter ended February 2023, partly due to the 20% reduction in Barents Sea catch quota, alongside higher Brent crude oil prices, supporting higher fleet costs. The Norwegian cod price remains substantially higher than the five-year average (2017-2021), and fundamentals support market expectations of flat-to-slightly firm prices in H1 2023.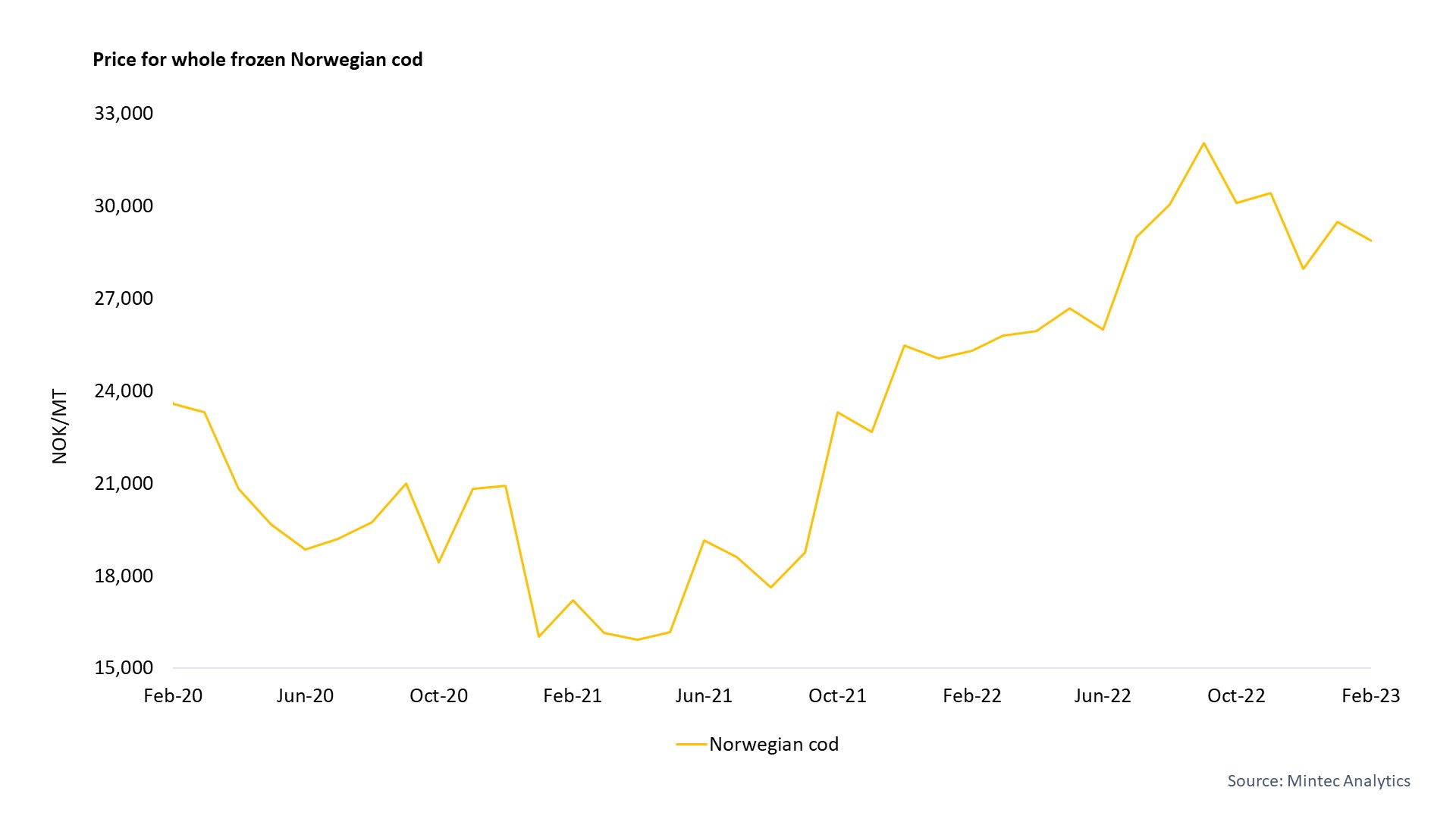 The price of frozen Norwegian haddock fell by more than one-fifth quarter-on-quarter (q-o-q) and year-on-year (y-o-y) during February 2023, reflecting subdued demand from European processors amid sufficient inventories and slow buying. Market participants believe that Chinese buying will be an important factor in price developments for H1 2023, as Chinese processors appear to be increasing procurement activities and utilisation rates. However, this is partly counterbalanced with the prospect of subdued European buying during the same period.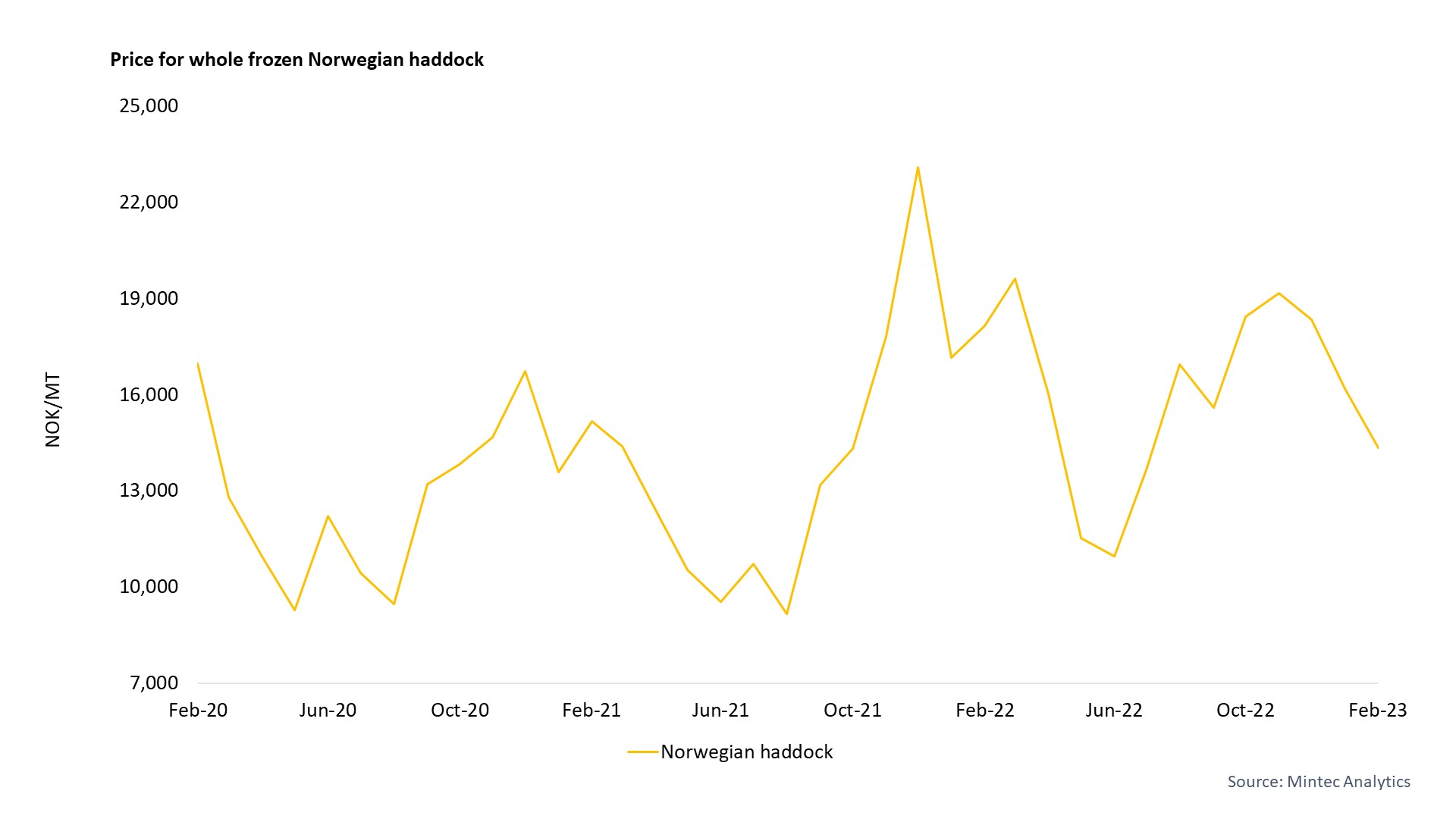 The price of Russian-caught Alaska pollock rose by RUB 8.2/kg (+7.2%) m-o-m in February 2023, having fallen to a 15-month low the previous month. The uptick was partially driven by resurgent Chinese demand, following the seasonal lull after the Chinese lunar year celebrations in January 2023. As the major buyer and processor of Russia-caught Alaska pollock, industry eyes will be on China to determine price potential for the upcoming months. Industry sources expect incrementally rising Chinese demand for Russian raw materials through H1 2023.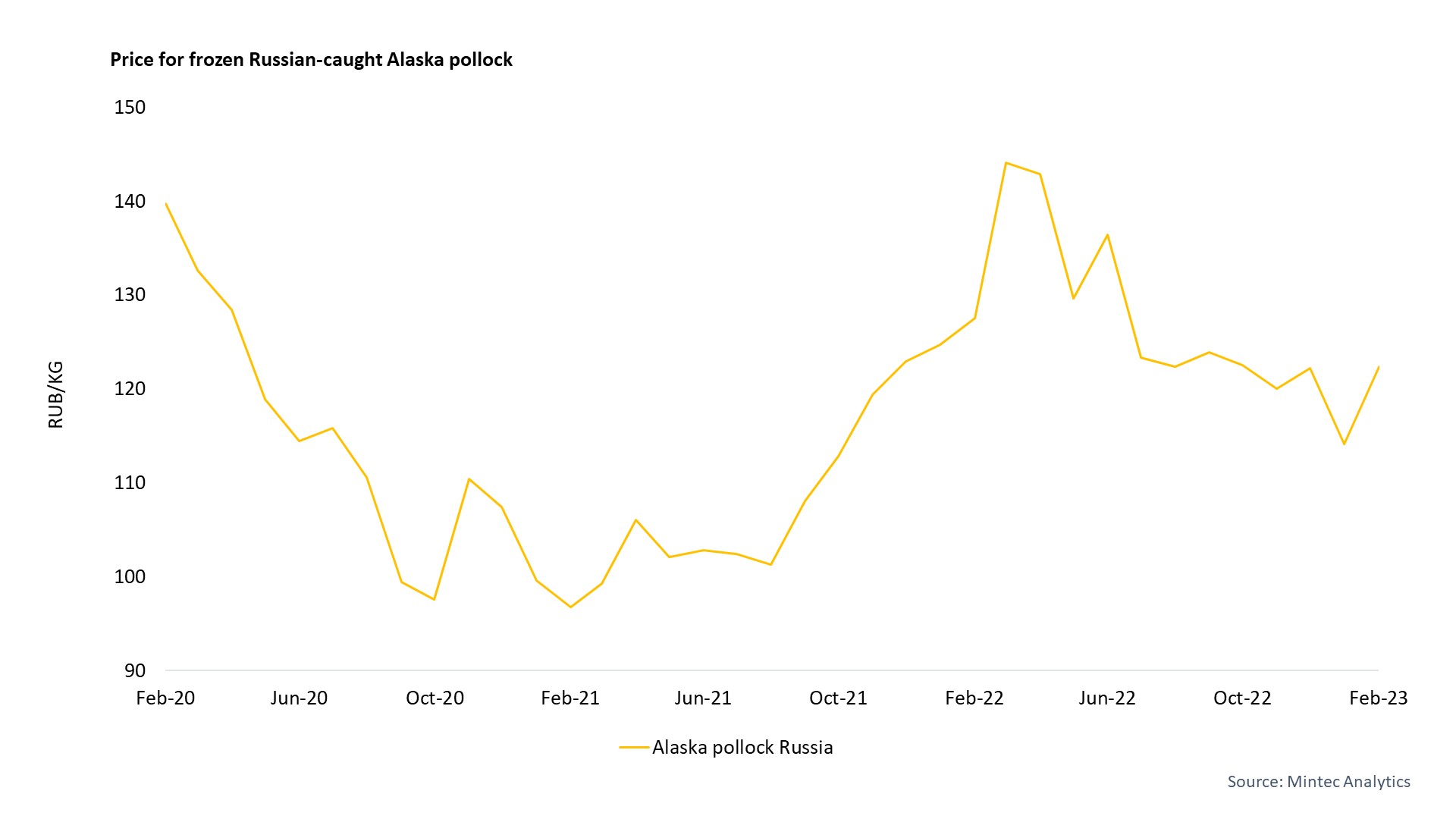 The full Whitefish Market Insight for February 2023 is available, free-of-charge, to Mintec subscribers on the Mintec Analytics platform