Testliner, the most widely used packaging paper in the world, reached a price peak in September 2022. Since then, there has been a drastic downtrend in the market.

Due to the paper being such a widely used commodity, this fall in price has cost a lot of poorly prepared companies money. It is important that those who trade with these products know when that the current downtrend will reverse into an uptrend so they can lock in their contracts with suppliers at the best possible time.

Mintec's Chief Analyst, Tom Bundgaard, is hosting a webinar to showcase the launch of Mintec's brand new testliner price forecasts. You can join Tom for this free webinar on 2nd May at 3pm UK time.

Please note that a replay will be available for registrants 24 hours after the webinar, even if you are unable to attend live, it is important to register so you have access to the replay.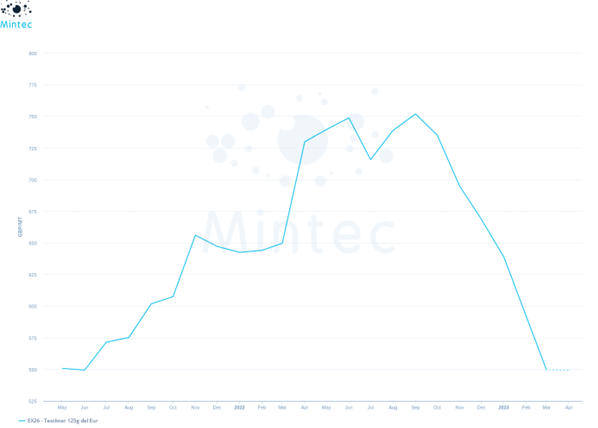 View all upcoming webinars here.