There have been several important market events in Finland in February which may rebalance the paper market in Europe. The country's port and trucking industry workers went on strike on 15th February. Some 9,000 workers took part in the strike. The strike began after the road transport workers' union rejected an offer by state mediator Leo Suomaa to settle a labour dispute in the transport industry. As a result, the country's logistics chain came to a virtual standstill. Maersk reported that all ship operations at Finnish ports, as well as container handling and processing at terminals, had been suspended. Unions are demanding higher wages and better working conditions, because the cost of living has risen considerably. In particular, the consumer price index (CPI) for food in Finland rose by 16% year-on-year, in December 2022.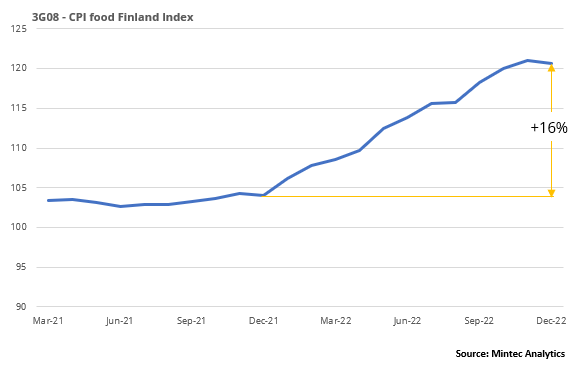 Finland is the fourth largest exporter in Europe of pulp and paper, so the frozen shipments are causing shortages of paper products and raw materials, primarily in the European market. There are three major industry players in the country – UPM, Stora Enso and Aurelius. In January 2022, there was a four month strike at UPM which exacerbated the shortage of paper products on the market in Europe. The current strike affects the whole country, so its scale will be much bigger. However, due to the mass nature, it is more likely that the problem will be solved quicker.
Nevertheless, the European paper market remains weak. Under the pressure of low demand and high supply, prices for various paper and carton types in Europe started to fall in October and November 2022. Over the last four months, the prices of many paper products have fallen by 11-19% on average, depending on the type of goods. Therefore, a shortage of some products is more likely to make the market more balanced, as opposed to bringing about a rush of demand.
Finland's paper industry has fallen on hard times. Stora Enso has finalised negotiations on temporary layoffs at factories in its packaging materials division in Finland. Up to 1,300 employees are expected to be laid off at the company's plants within 90 days. According to the company, this will allow it to react more flexibly and adapt to the changing market.