The April position report, released on 11th May by the Almond Board of California, showed that April shipments totalled 197 million pounds, a reduction of 19.6% y-o-y and the lowest April shipment figure since April 2020.
The lower-than-average shipments figure came as little surprise to industry players, who were pegging April shipments at between 200-220 million pounds prior to the release.
"Sellers were reluctant to engage with buyers as soon as the poor weather during bloom became apparent. This meant that not many new sales were put on the books during February and March, so it is to be expected that shipments would come in light," a US handler said to Mintec.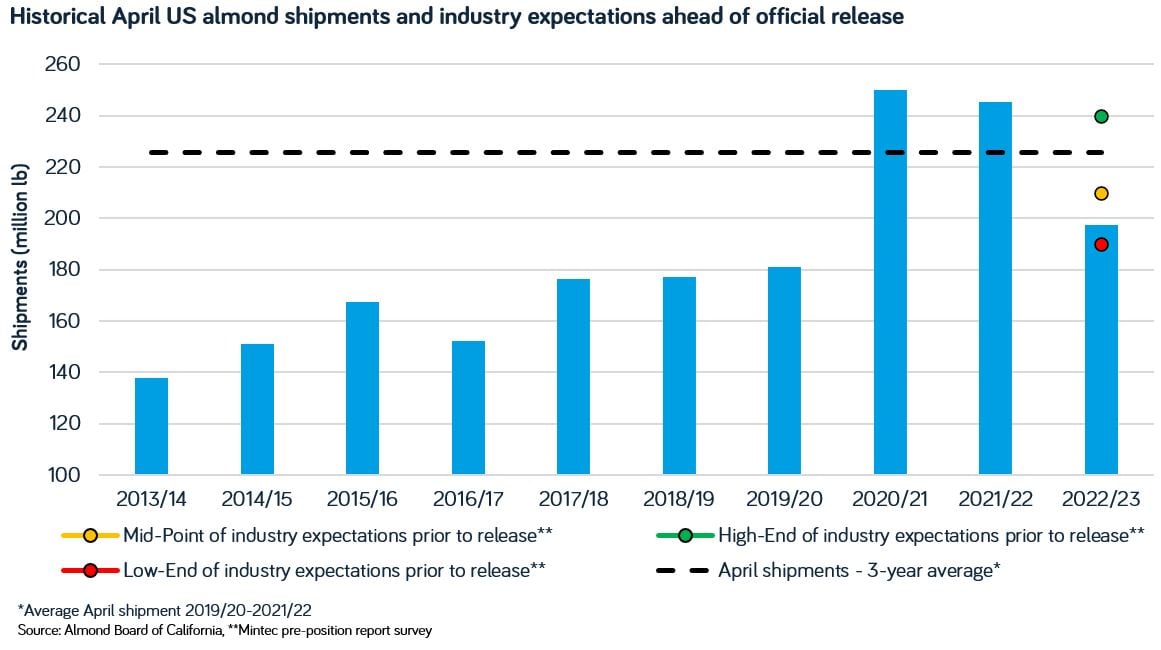 New sales were recorded at 115 million pounds, 19% below the five-year average (2018-2022) for the month. The industry sold position came in at 76%, nine percentage points below the five-year average (2018-2022) and the lowest for this point in the season since April 2015.
"Everyone was waiting on the release of the various 2023 production estimates, so very little was getting sold over April. Sellers were happy to sit on the side-lines and buyers had good stocks at destination so there wasn't much incentive for business to get done," a US trader stated.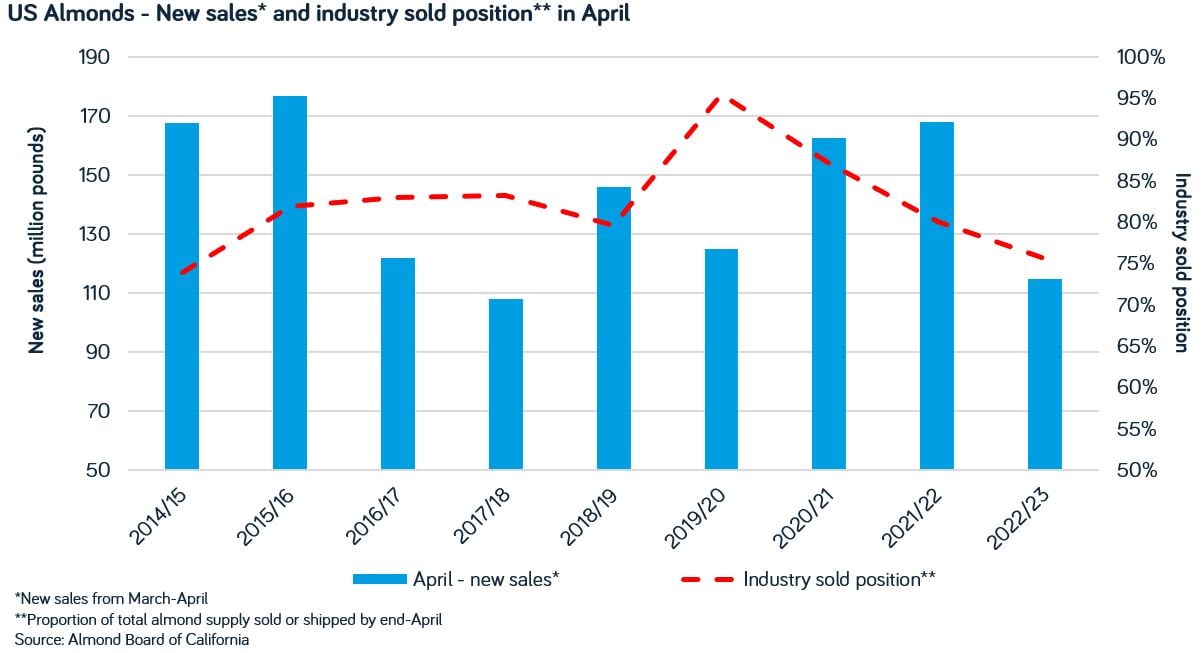 For 2022/23 ending stocks to hit 700 million pounds handlers will have to ship 653 million pounds over the next three months (May-July), an average of 218 million pounds per month. Market participants are split on whether this will be achieved, with one trader stating, "I wouldn't be surprised to see ending stocks around the 750 [million pounds] mark, unless demand picks up. There are still plenty of stocks in destination markets so I'm uncertain if we will see large purchases from origin unless prices fall significantly."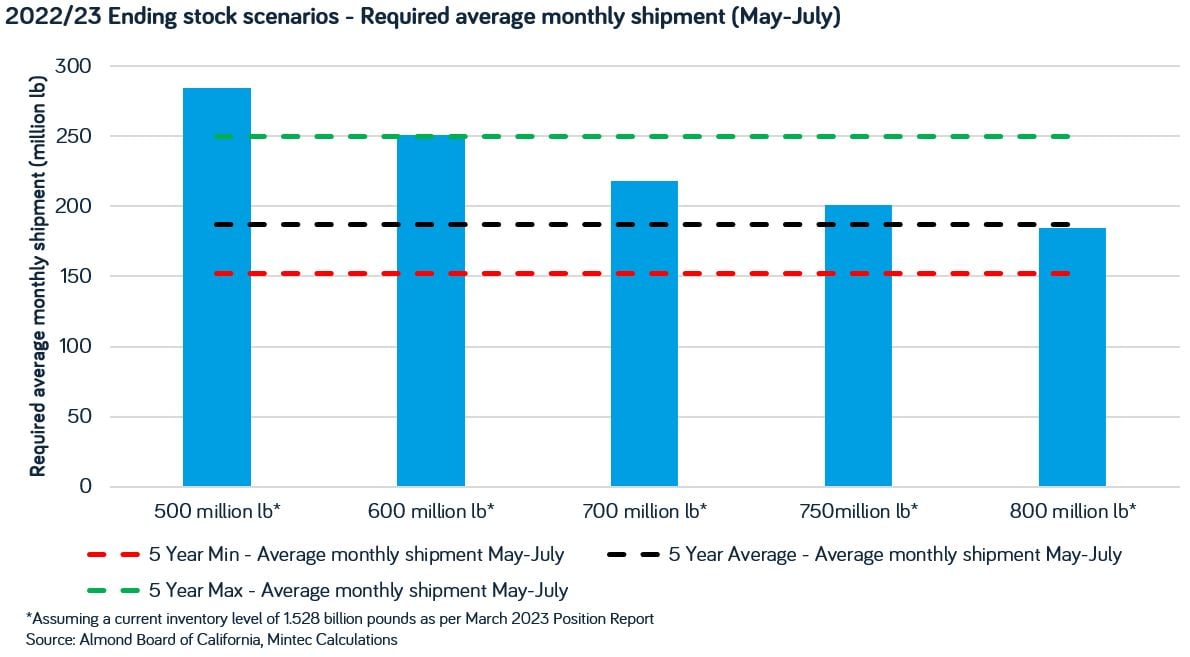 To stay up to date on developments in the almond markets, subscribe to the Mintec Weekly Almond Report by emailing Nuts@Mintecglobal.com. The report, which is released each Thursday, provides in-depth information on pricing and market dynamics.