Market participants surveyed by Mintec in the first week of March were expecting record shipment levels ahead of the February position report, which is due for release on 9th March. Estimates for February almond shipments were reported in the range of 220-270 million pounds, with most market participants returning figures of 230-240 million pounds. If realised, this would place shipments at the same level or higher than the current February shipment record of 234 million pounds, recorded in February 2021.
"I think 235 [million pounds] is a safe bet and the majority of those I speak to are pegging it around that level. I could see shipments higher than this, but I've heard some people talking about rolled shipments, so that might cap any further upside," a US exporter stated.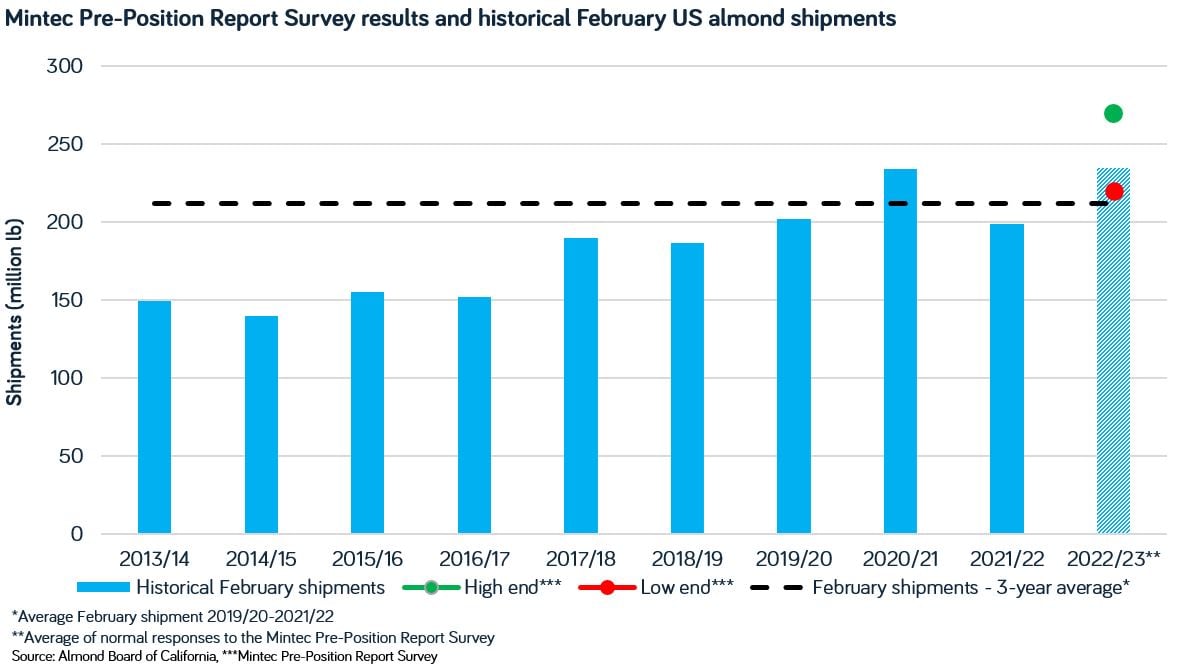 Ahead of the data release, sellers reduced offers with an expectation that a second record month of shipments would boost the market higher in the coming weeks.
"We have momentum on our side with the current price direction and this release is likely to lead to a further price spike. As a result, there isn't much reason to look to sell anything ahead of the release," a US handler said to Mintec.