The Mintec price of farmed Norwegian salmon (wholesale FCA Oslo) averaged NOK 105.2/kg in April 2022, representing a price increase of NOK 20.95/kg (+25%) m-o-m. The Norwegian salmon price has increased by 49% during the first-four months of the calendar year, and the April price was the highest monthly average since Mintec started tracking the series in January 2008. Indeed, the latest monthly average price surpassed that of April 2021 by NOK 43.72/kg (+71%).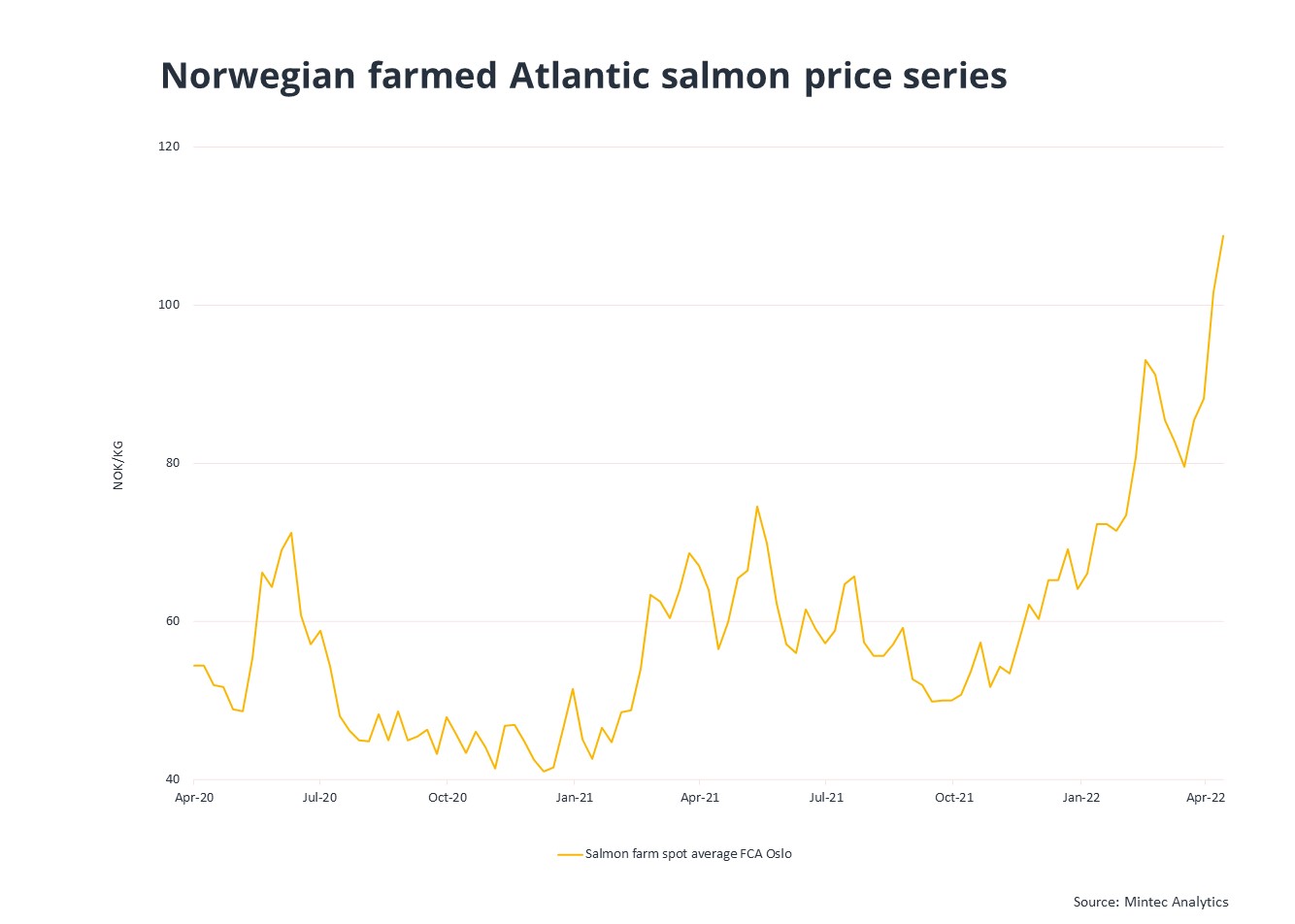 The bullish market fundamentals are attributed to declining Norwegian biomass caused by high feed costs leading to under-nutrition in some regions. Higher-than-average fish mortality rates are also prompting some early harvests, consequently reducing the portion of larger-sized fish (>5kg) and further inflating salmon spot prices. Moreover, Norwegian frozen inventories are said to be at some of the lowest levels recorded in almost two decades.
According to the most recent data, Norwegian inventories of live salmon fell by 33.1 million fish (-3.68%) y-o-y during the 2021 Calendar year. However, the current salmon price level is unsustainable, particularly during a period when consumer spending power is considerably weaker. It is therefore conceivable that some demand destruction will occur by the end of Q2 2022, thus alleviating the inventory pressures and potentially helping to curb wholesale salmon prices by Q3 2022.