The July position report, released on 11th August by the Almond Board of California, showed July shipments totalled 187 million pounds, up 10% y-o-y and the second-highest July shipment figure on record.
This figure was in line with industry expectations, with market participants surveyed by Mintec prior to the release estimating a range of 170-200 million pounds, with most market participants returning figures of 175-190 million pounds.
"The release had already been priced into the market; despite the good shipment figure, it hasn't been enough to put a major dent in ending stocks, so nothing much has changed," a European broker stated.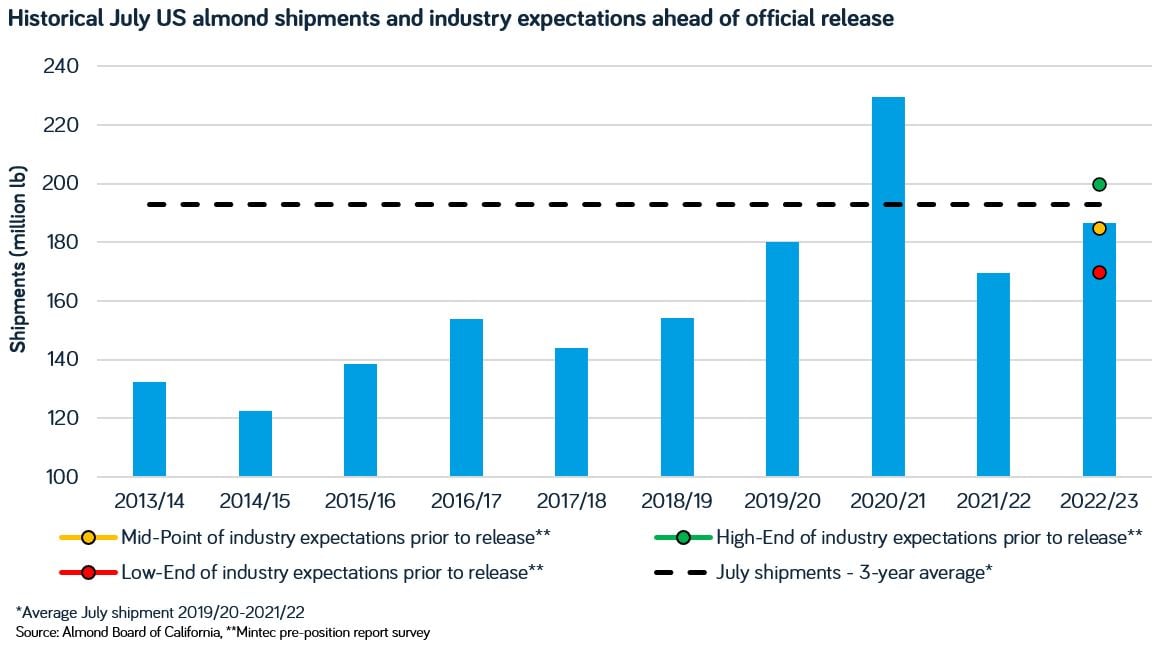 The shipment figure placed 2022/23 ending stocks at 792 million pounds, a drawdown of only 45 million pounds from the start of the season. Combined with a USDA Objective Almond Measurement of 2.60 billion pounds, this would place the total supply for the 2023/24 season at over 3 billion pounds and in line with the total supply in 2022/23.
"This is the fourth season with supply over 3 billion pounds and is going to be another year of losses. I don't know how much longer we can keep losing money like this. I think a lot of people will be going out of business this year unless production comes in well below the USDA estimate," a US handler said to Mintec.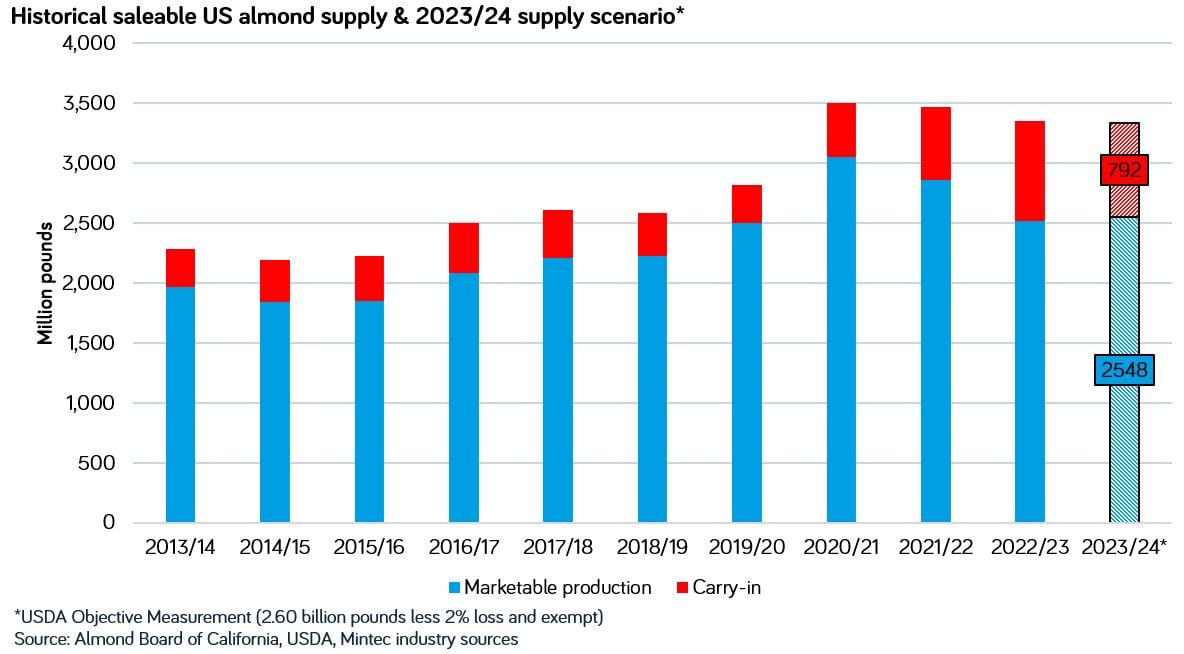 Sales for the 2023/24 season clocked in at 205 million pounds, the lowest on record since the almond board began reporting these figures. The low figure failed to surprise , with market participants reporting they were focused on clearing old crop from stores and noted a general lack of buying interest over the summer period.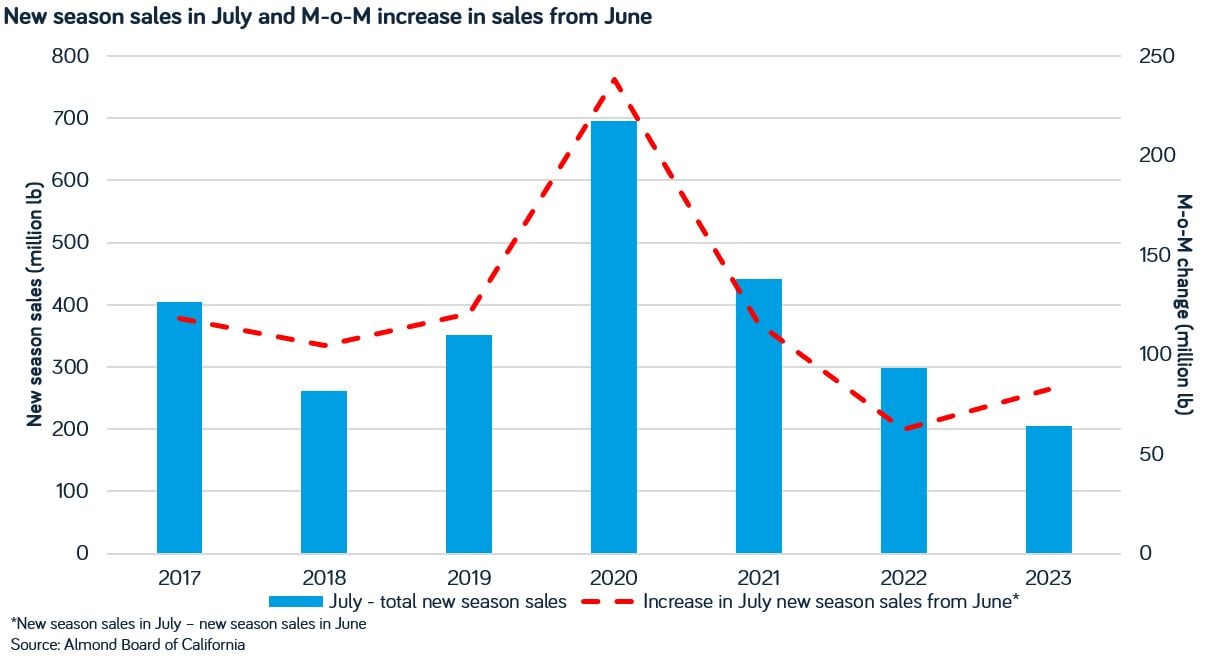 To stay up to date on developments in the almond markets, subscribe to the Mintec Weekly Almond Report by emailing Nuts@Mintecglobal.com. The report, which is released each Thursday, provides in-depth information on pricing and market dynamics.