Join Mintec's webinar for a discussion on the dried fruit and nuts market expectations for H1 2023.

On 17th January at 10am ET, Aidan Wright and Jara Zicha, Senior Market Analysts from Mintec, will host a free webinar that will provide market expectations for nuts and dried fruit commodities for H1 2023.

Whether you have an interest in almonds, cashews, sultanas, or other nuts and dried fruits, this webinar will help you make informed buying decisions in 2023.
Speakers:
Aidan Wright - Senior Market Analyst - Mintec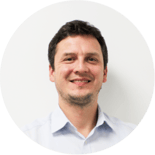 Jara Zicha - Senior Market Analyst - Mintec