The February position report, released by the Almond Board of California on 9th March, showed February almond shipments reached 245.74 million pounds (+23% Y-o-Y), a record for the month. The shipment figure comes in 11.53 million pounds above the previous February record seen in 2021.
The figure topped the majority of industry expectations, with most market participants surveyed by Mintec ahead of the release of the report returning figures of 230-240 million pounds.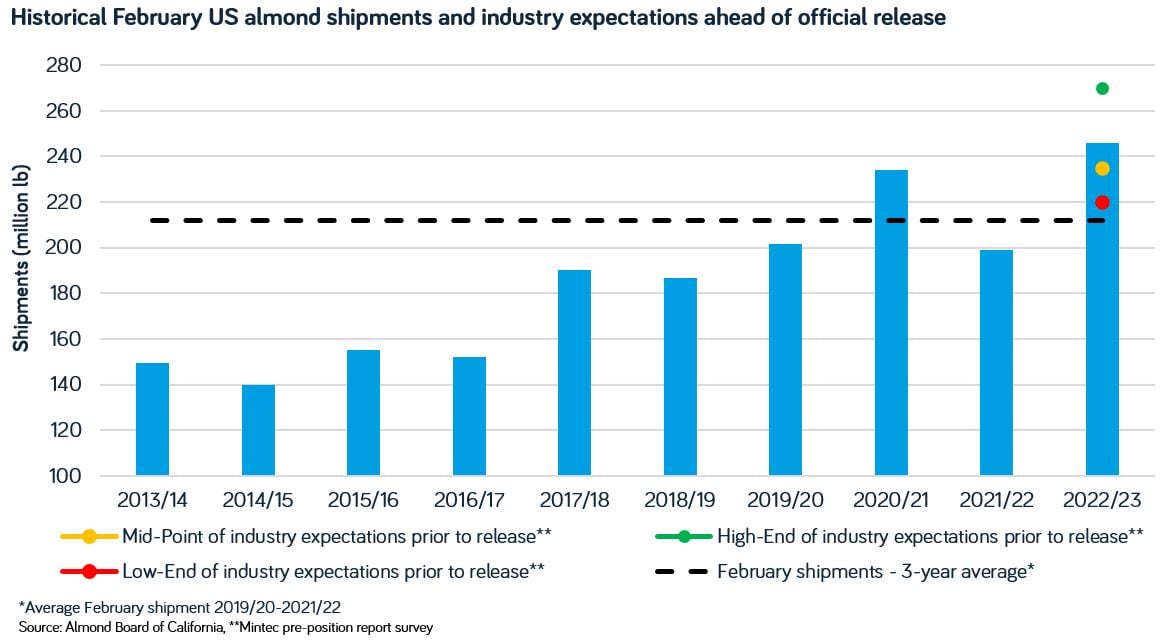 Crop receipts came in at 2.52 billion pounds by the end of February, down 13% from the same point last season. Market participants expect the final crop receipt figure to come in close to 2.50-2.55 billion pounds, lower than the 2.60 billion seen in the USDA objective estimate, but not by a large enough margin to significantly change the supply/demand balance.
New sales saw 190 million pounds being put on the books, a respectable figure and only 4% below the three-year average. The total industry sold position came in at 68%, flat against last year's figure.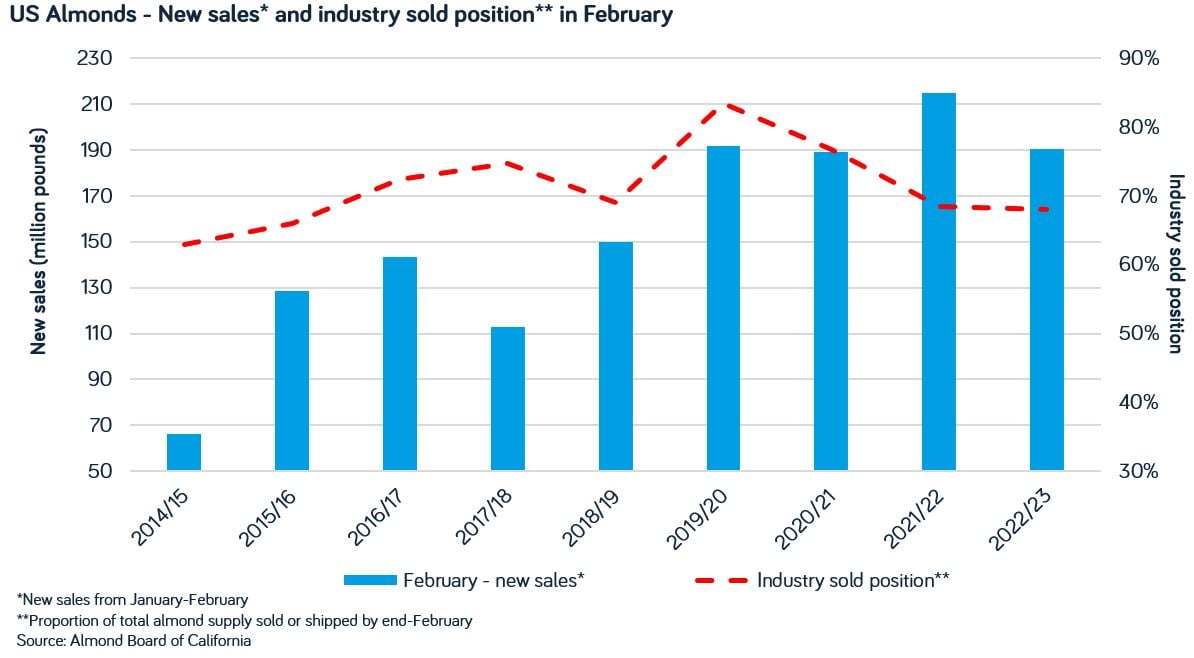 To stay up to date on developments in the almond markets, subscribe to the Mintec Weekly Almond Report by emailing Nuts@Mintecglobal.com. The report, which is released each Thursday, provides in-depth information on pricing and market dynamics.