Will 2023 be the most challenging year for procurement?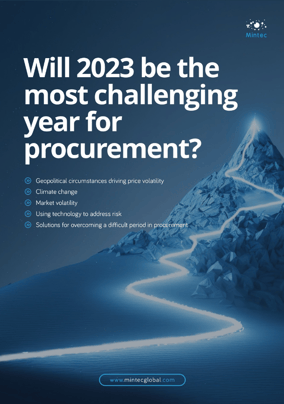 In past years, but particularly towards the latter half of 2022, an array of challenges presented themselves to the procurement industry.

We've seen a downturn in the global economy, alongside geopolitical uncertainty and a swathe of complications catalysed by climate change. In light of these unpredictable and evolving challenges, planning for the next year is tough given that the situational circumstances of each challenge can change rapidly.
The report includes coverage on:
Geopolitical circumstances driving price volatility
Climate change
Market volatility
Using technology to address risk
Solutions for overcoming a difficult period in procurement