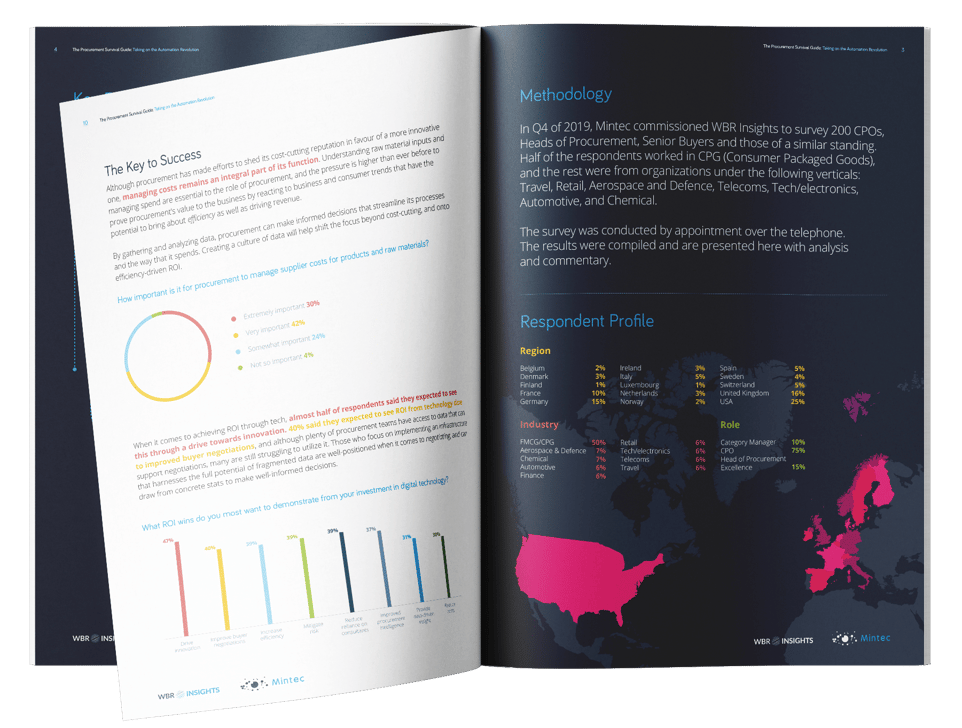 In this buyers guide, we dive into what procurement professionals really think about their job, the market and the importance of digitalization, with questions such as:
"What is your most important digital procurement priority for the coming year?"
"What does Digital Transformation in Procurement look like?"
What are the key selection factors when choosing a procurement automation solution?"
"What is the most significant barrier to achieving procurement savings?"
Fill in your details to see how our respondents answered these questions and more.