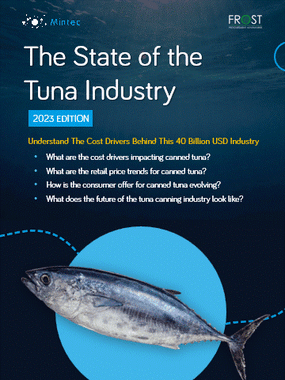 Canned tuna is a popular staple across both mature and developing markets. The industry as a whole was valued at around USD 40 billion in 2022, and is expected to grow by grow by 40-50% by 2030.

Uncertainties surrounding recent global events have accentuated the demand for this product. With that in mind, it is vital that procurement professionals are able understand key aspects associated with producing and marketing a can of tuna.
In this 67 page report, you will learn: what are the cost drivers affecting canned tuna, what are the retail price trends, how is the consumer offer evolving, and what does the future of the tuna canning industry look like.