China is traditionally a key demand driver for most commodity markets, underpinned by robust economic growth, a large and growing consumer class and strategic stock building. China's demand for various commodities has remained firm despite the pandemic, and this webinar will evaluate some selected groups. Is China expected to keep up this pace? Let's find out in this webinar...
Watch Mintec's latest webinar
and discover China's growing influence on global commodity markets, particularly the impact of China's domestic macroeconomic and/or geopolitical goals on food prices around the world. The webinar will provide insight allowing procurement professionals to stay attuned to market trends and dynamics during these uncertain times, resulting in the opportunity to plan and negotiate the best prices using timely data and information.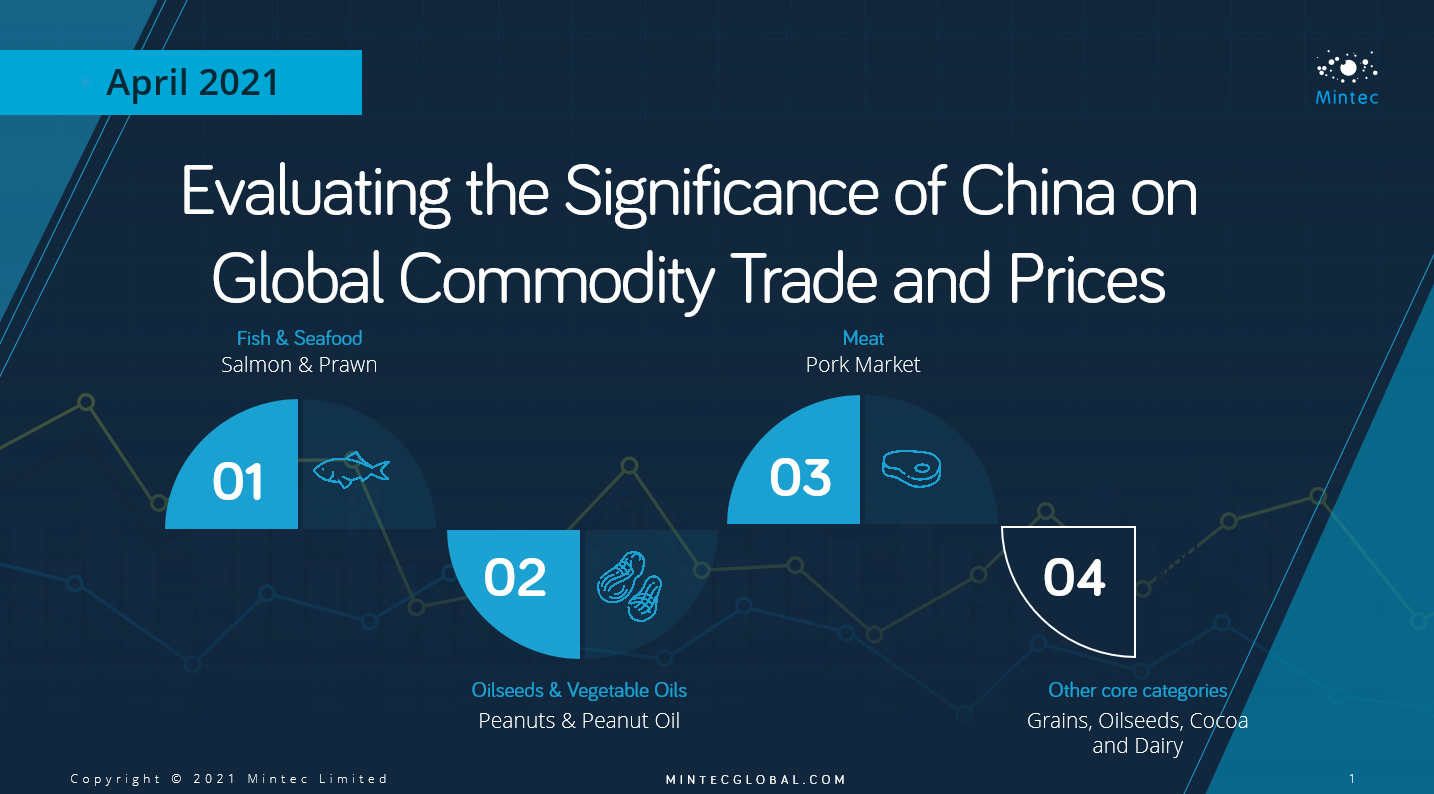 Key topics include:
- Price developments of key Chinese consumed, imported and/or exported commodities from March to September, 2020
- Price developments of key Chinese consumers, imported and/or exported commodities from September 2020 to March 2021
- Trade volume comparison 2020 vs 2019
- Key supply and demand drivers
- 6 month price outlook from April to October 2021