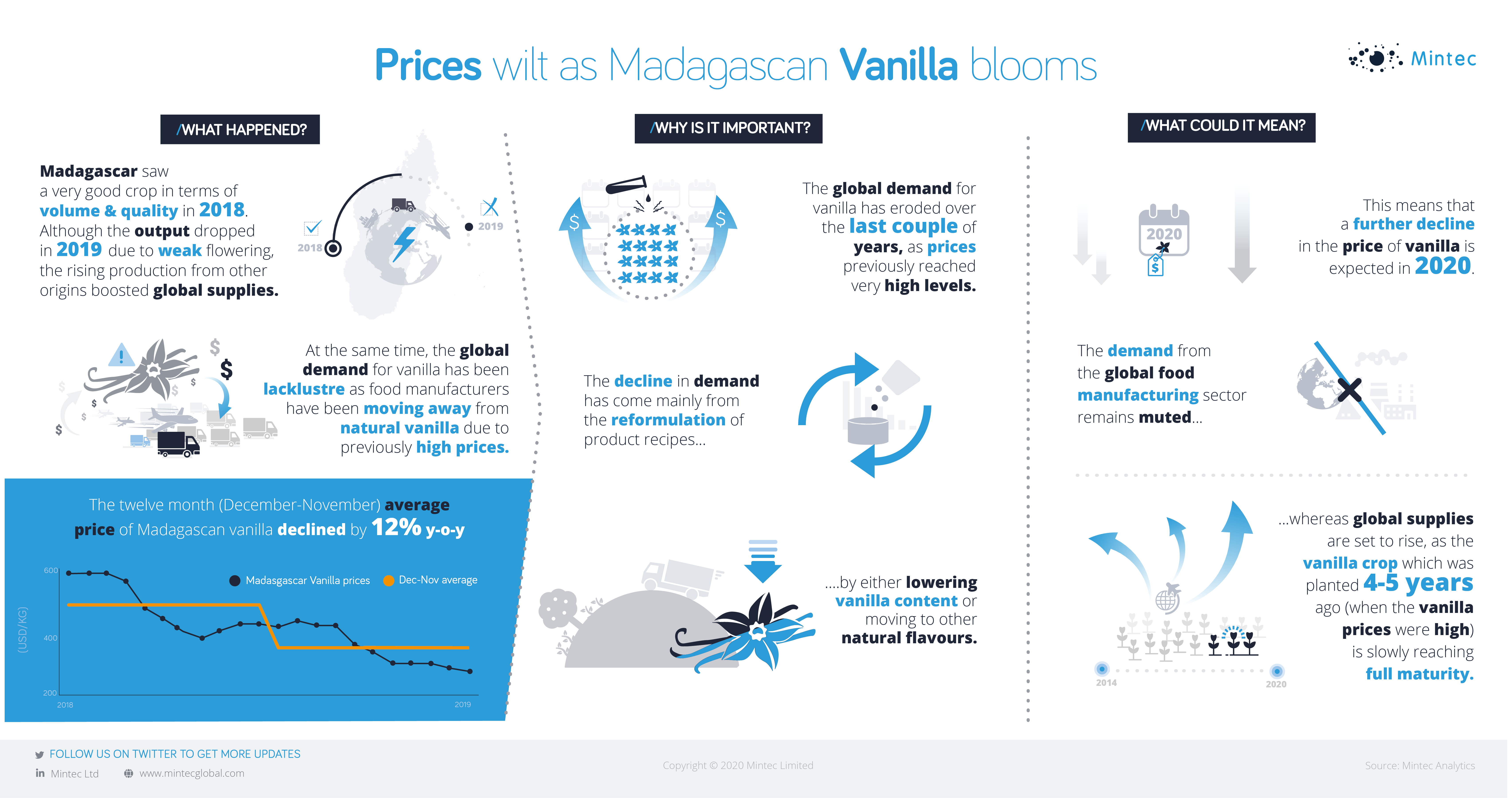 The Mintec price of Madagascan vanilla has declined by 15% y-o-y and is down 3% q-o-q with a view that prices could continue falling on the back of higher supply and subdued demand.
Madagascar saw a very good crop in terms of volume and quality in 2018. Although the output dropped in 2019 due to weak flowering, the rising production from other origins, coupled with a decent carry-in from 2018, boosted the global supplies. At the same time, the global demand for vanilla has been lackluster as food manufacturers have been moving away from natural vanilla due to previously high prices.
When the green campaign opened in Madagascar in May and June, early localised demand for green beans saw prices moving above MGA 200,000 per kg, quite above the expectations of MGA 150,000, and some traders believed that this would lift vanilla prices higher. However, this has not materialised as global supplies continue to outweigh demand.
The flowering has been strong for the 2020 crop, especially in the Sava region. It is still very early in the season, but subject to favourable weather conditions, especially during the South-West Indian Ocean cyclone season between November and April, the output next year could reach in excess of 1,700 tonnes. From 2020 onwards, Madagascar is set to benefit from new vanilla plants coming into full maturity. These were planted 4-5 years back when global vanilla prices started rising amid growing global demand.