The supply chain bottlenecks in the food industry, labour shortages, and strong consumer demand have led to a sharp rise in US meat prices. As a result, the Mintec Category Index (MCI) for meat and poultry in the US increased by 23.5% between January and September 2021 to USD 3,038/MT.
The average price of US beef rose by 15% between January and September to USD 4,428/MT, driving the US meat MCI upwards. A drought in the West and upper Midwest in the US in 2021 has destroyed much of the grass and hay, forcing farmers to sell their cows earlier than usual to meatpackers at lower carcass weights. Meanwhile, labour shortages amid COVID-19 infections at the meat processing plants have pushed the labour wages up. Market participants report that employee wages have increased from USD 16/hour to about USD 25/hour in the last twelve months. Additionally, the beef shortage at the global level has resulted in elevated beef demand, thus supporting US beef export growth.
Meanwhile, strong US chicken prices also supported the MCI for US meat. The average price of US chicken reached USD 2,288/MT in September from 1,758/MT in January (up 30%). The low chicken hatch rate combined with COVID-19 related labour shortages and production problems led to high US chicken prices. A rise in corn and soyabean prices (feed ingredients used in chicken feed) increased the chicken production cost, and thus, chicken prices. Overall, the MCI for US meat is expected to stay elevated for the short to medium term.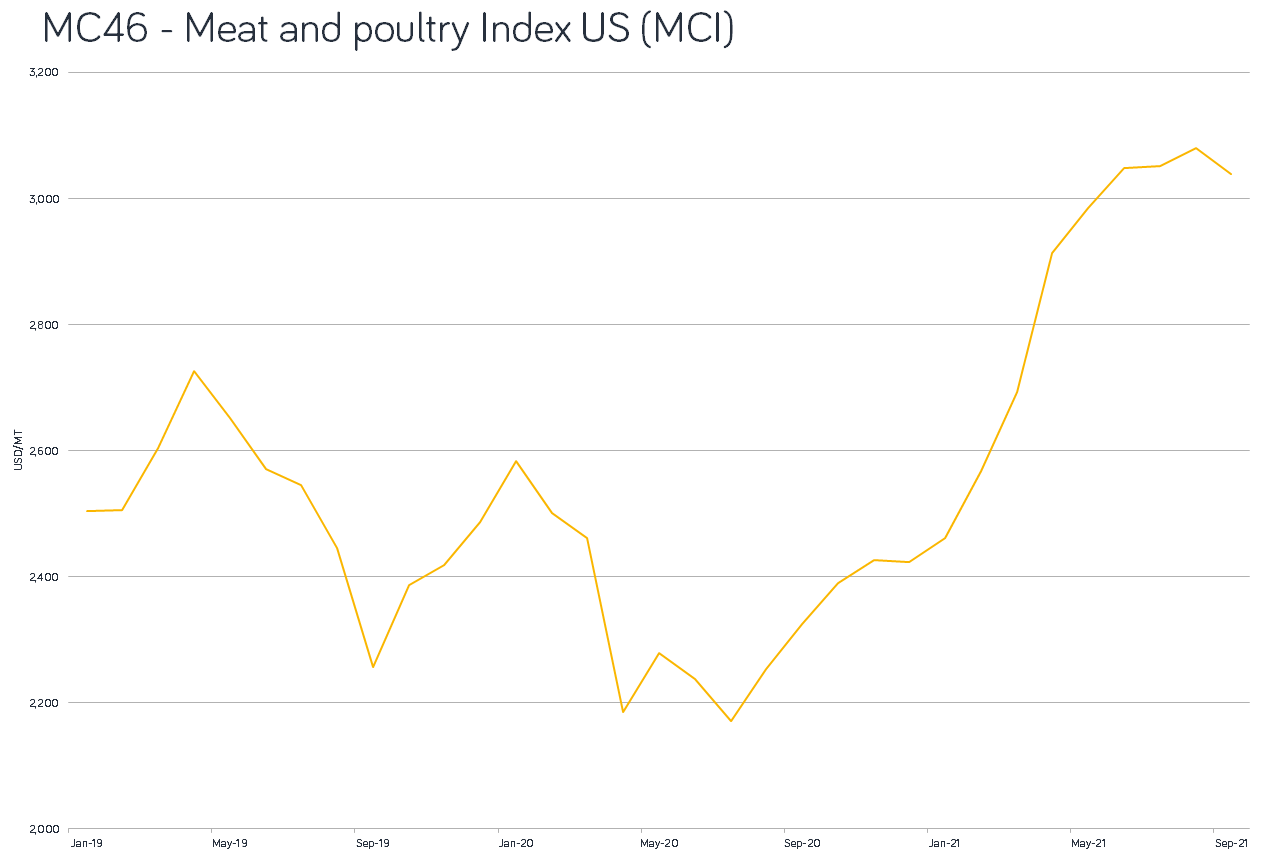 Source: Mintec Analytics