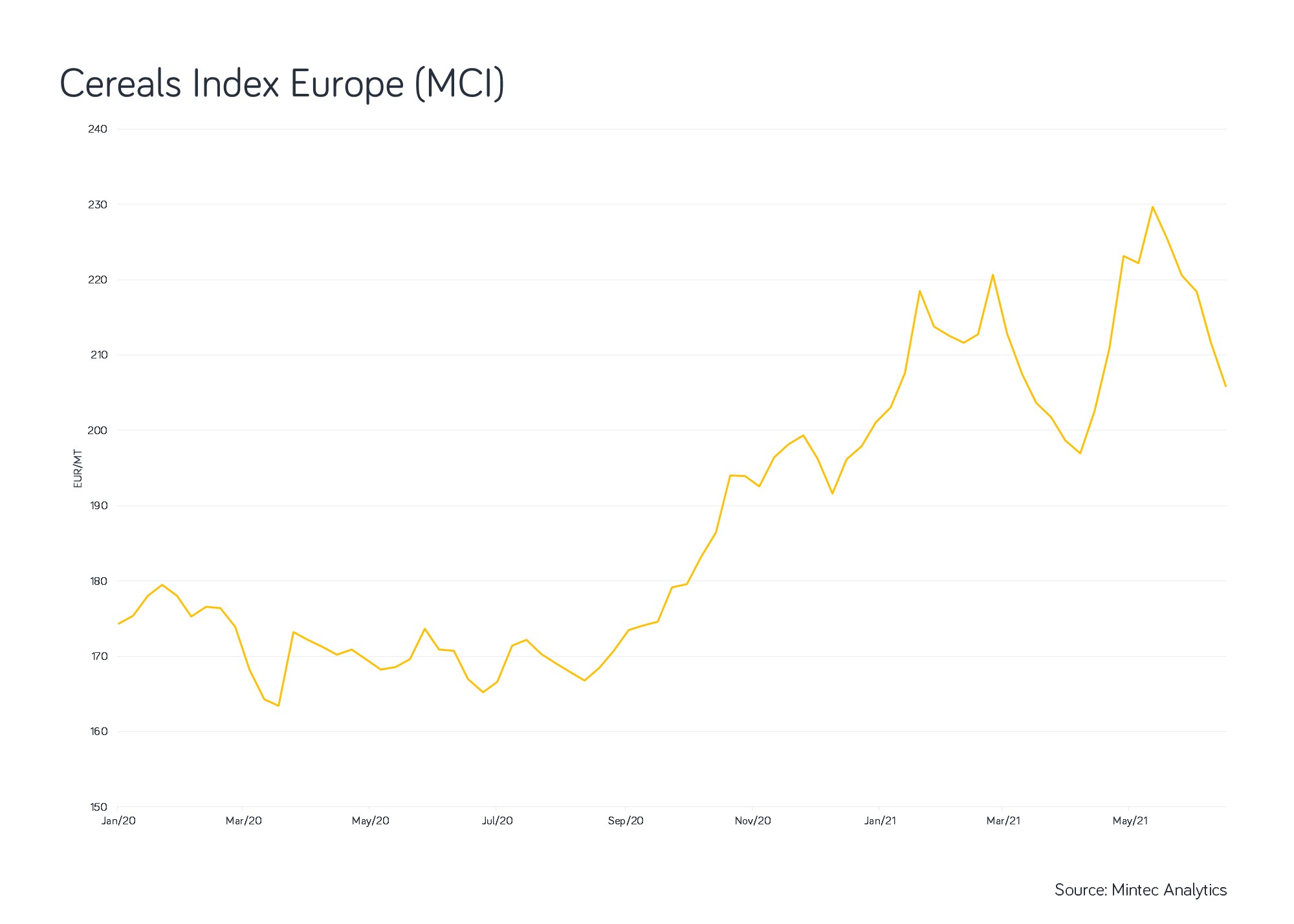 The Mintec Category Index (MCI) for European cereals reached a two month low of EUR 205.9/MT on 16th June 2021. The index has trended downwards since mid-May 2021, with wheat and barley prices being dragged under the influence of falling maize (corn) prices. The fall in global maize prices was mainly due to positive planting progress reported in the US.
In addition, EU maize prices for the new crop have tumbled on the back of favourable growing conditions across Europe and the prospect of a strong harvest in Ukraine for the 2021/22 season. As of 17th June, the Euronext maize November contract was trading at EUR 201.5/MT, with a price range difference of EUR 44.5/MT between the new and old crop (November and August contract).
Moreover, promising yields for wheat and barley during the 2021/22 marketing year have also weighed on the index. Weather conditions during May were beneficial to the ongoing development of winter wheat and barley across most of Europe, after a rather cold April. According to the French Ministry of Agriculture, the wheat crop was rated 81% good-to-excellent at the end of May, although delays in crop development/maturity were reported, potentially impacting harvesting time.