Spanish pork exports totalled 2.3m tonnes, up 14% y-o-y in 2019 due to an increase in shipments to non-EU destinations, particularly China. Spain exported 56% of its total pork exports to China, a growth of approximately 94% y-o-y, while the total exports to non-EU destinations (including China) increased by 33% y-o-y to 1.1m tonnes. As a result, Spanish pork prices increased significantly throughout 2019 (see graph below) and have skyrocketed to EUR 1,804/MT in mid-February 2020, an increase of 36% y-o-y.
The Chinese pig population shrank more than 40% in 2019 due to the incidence of African Swine Fever (ASF). Thus, the contracting pig population resulted in a sharp rise in pig meat demand from China, increasing its reliance on imports. Followed by ASF, the Chinese pork industry is likely to be affected by the ongoing coronavirus outbreak. Delayed imports have resulted in a disrupted supply chain in China, adding more upward pressure to the pork prices.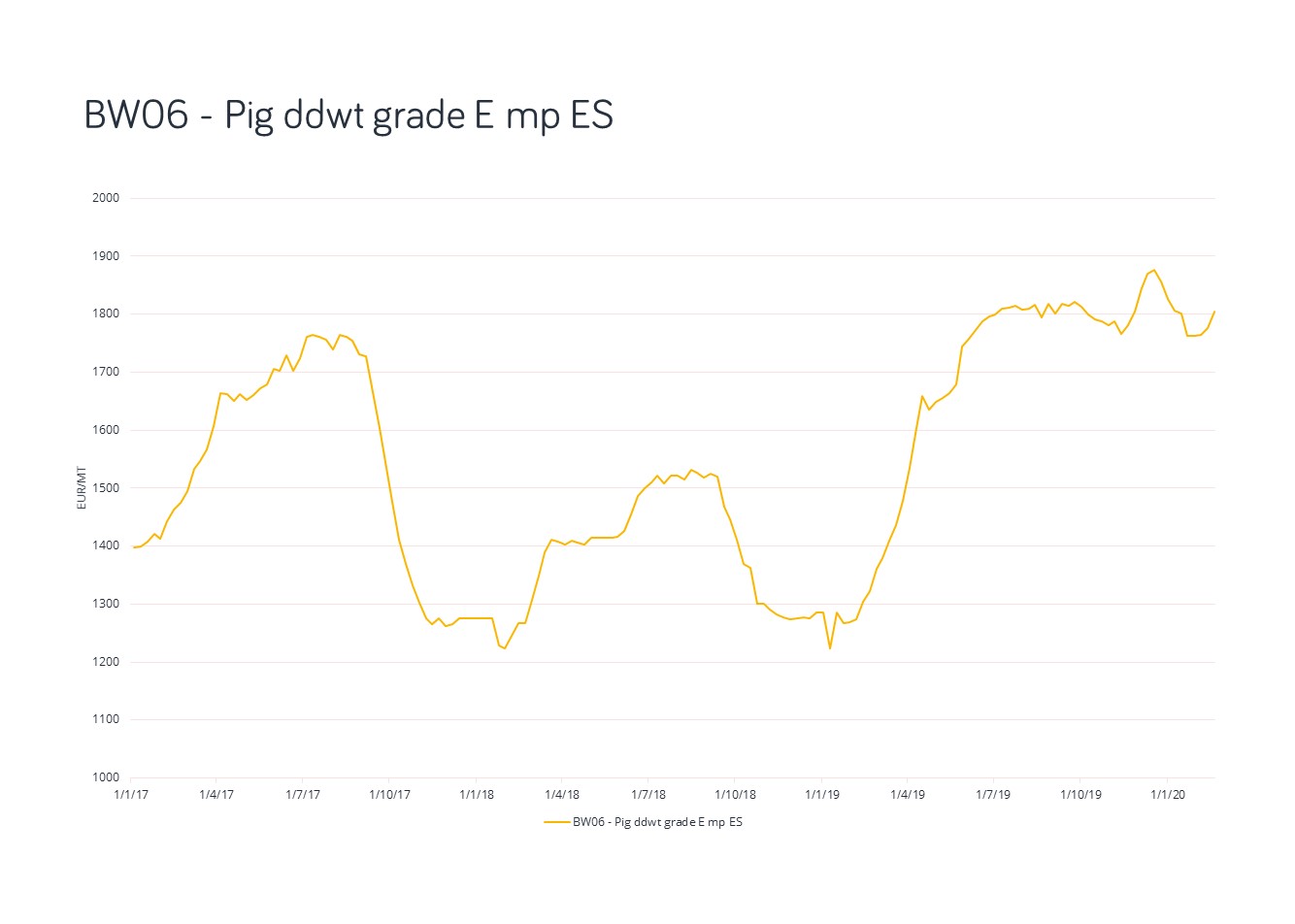 The EU has been the largest global exporter of pork and the current disruption in China may further strengthen the demand for the EU pork in the medium-term. However, countries such as Germany have been severely affected by ASF, thus diverting even more demand towards Spain.