The Mintec average landed price of Russian-caught Barents Sea cod increased by RUB 6.83/kg (+3.2%) to RUB 221.13/kg during the four-weeks ending 5th May 2021. The uptick is attributed to perceived supply tightness, with several Russian fleets concluding operations in April, approximately one-month ahead of the February-May season ending. However, at RUB 216.63/kg, the average monthly catch price fell by RUB 30.67/kg (-12.4%) y-o-y in April 2021, reflecting high supply expectations, due to an increase in the total allowable catch (TAC) quota.
The International Council for the Exploration of the Sea (ICES) increased the Barents Sea cod TAC by 147,600 tonnes (+20%) for the 2021 season to 885,600, due to healthy stocks. Russia and Norway share the majority of the quota, with a smaller allocation divided between Iceland and a handful of EU nations. Total Russian cod landings increased by approximately 4.5% year-on-year (y-o-y) during Q1 2021 to 106,500 tonnes, supporting firm supply projections for the calendar year.
Despite the recent rally, downside drivers are expected to exert larger influence on Russian cod prices through the remainder of H1 2021. Most notably, firm supply projections outweighing moderately improving demand in key consumption markets and large frozen inventories. A strengthening RUB, which appreciated by 2.3% against the USD and 1.3% against the EUR in the four-weeks ending 5th May 2021, lends further downside potential.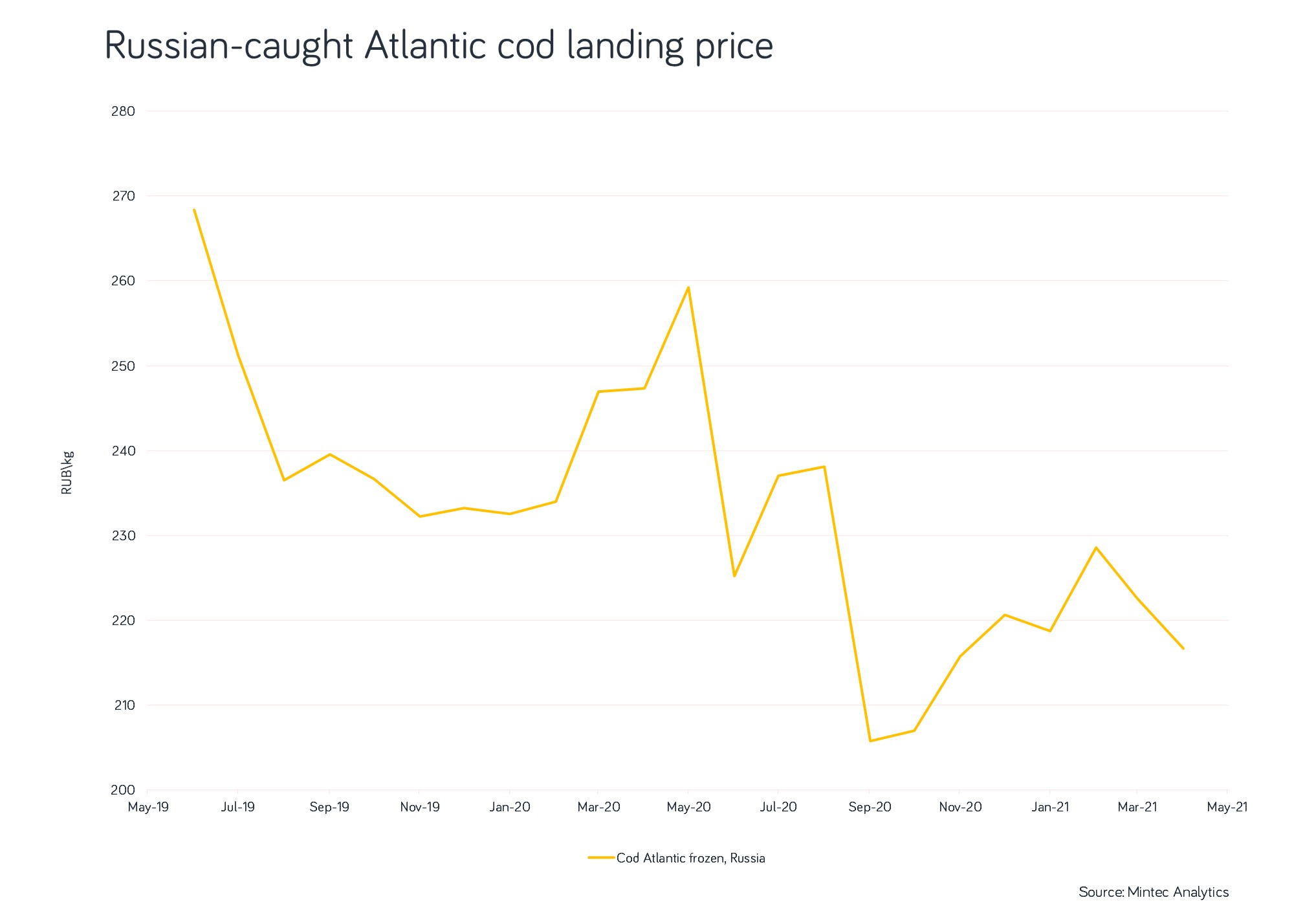 Your blog post content here…