The Mintec price of Norwegian-caught Atlantic cod reached a 6-month high of NOK 18,255/MT in June 2021, increasing by NOK 2,092/MT (+12.9%) m-o-m, attributable to improving demand in key European markets, as lockdown restrictions gradually ease.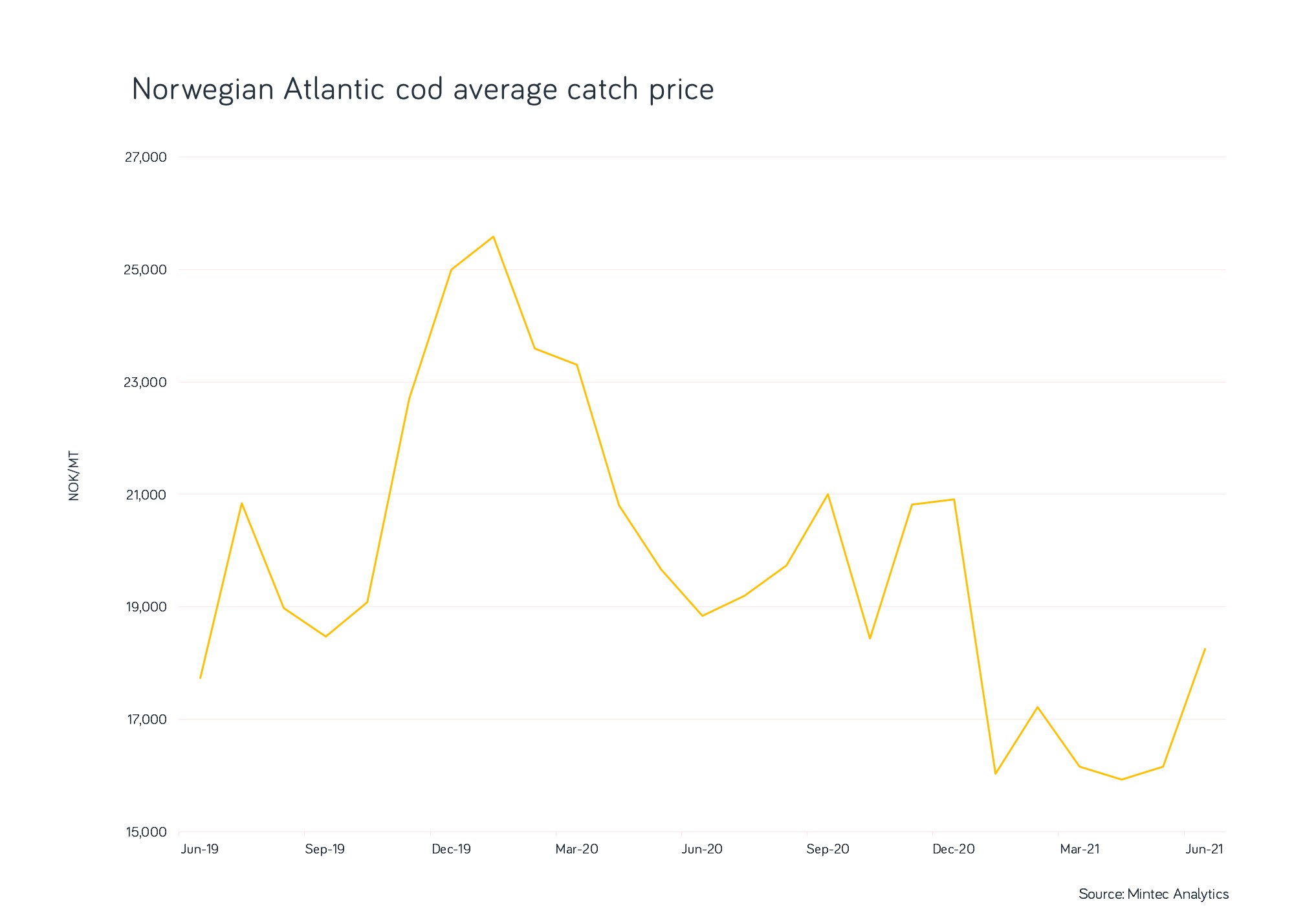 Norway exported 3,500 tonnes of fresh cod in June 2021 worth NOK 131 billion (EUR 12.8 million), according to data released by the Norwegian Seafood Council (NSC). This marked substantial volume growth of 2,011 tonnes (+135%) y-o-y while the aggregate export value increased by NOK 69 million (+11.3), or EUR 7.1 million (+124.5%) over the same period. Aggregate fresh cod exports increased by 12,704 tonnes (+35%) in H1 2021 to 49,000 tonnes, as firm retail orders and new sales channels helped offset weak foodservice demand through Jan-Apr. H1 2021 export value increased by NOK 139 million (+8.4%) y-o-y to NOK 1.8 billion, which equates to EUR-denominated value growth of EUR 29.2 million (+19.6%) to EUR 177.9 million
The growth in fresh cod trade came primarily from the European market, most notably the processing hubs of Denmark, Poland and the Netherlands that re-export value-added cuts to the rest of Europe. The relaxation of lockdown restrictions in large consumer markets, like France and the UK, underpinned this heightened activity as restaurants and other foodservice vendors re-opened for business.