The Mintec average weekly sugar price (three-months ahead) at the InterContinental Exchange (ICE) NY fell to a 10-week low of USc 14.88/Ib during the week ending 31st March 2021. The ICE sugar price has gradually softened since peaking at a four-year high of USc 17.02/Ib in late February 2021. The February peak was the culmination of a 10-month bullish trend that largely reflected supply tightness in key producing regions.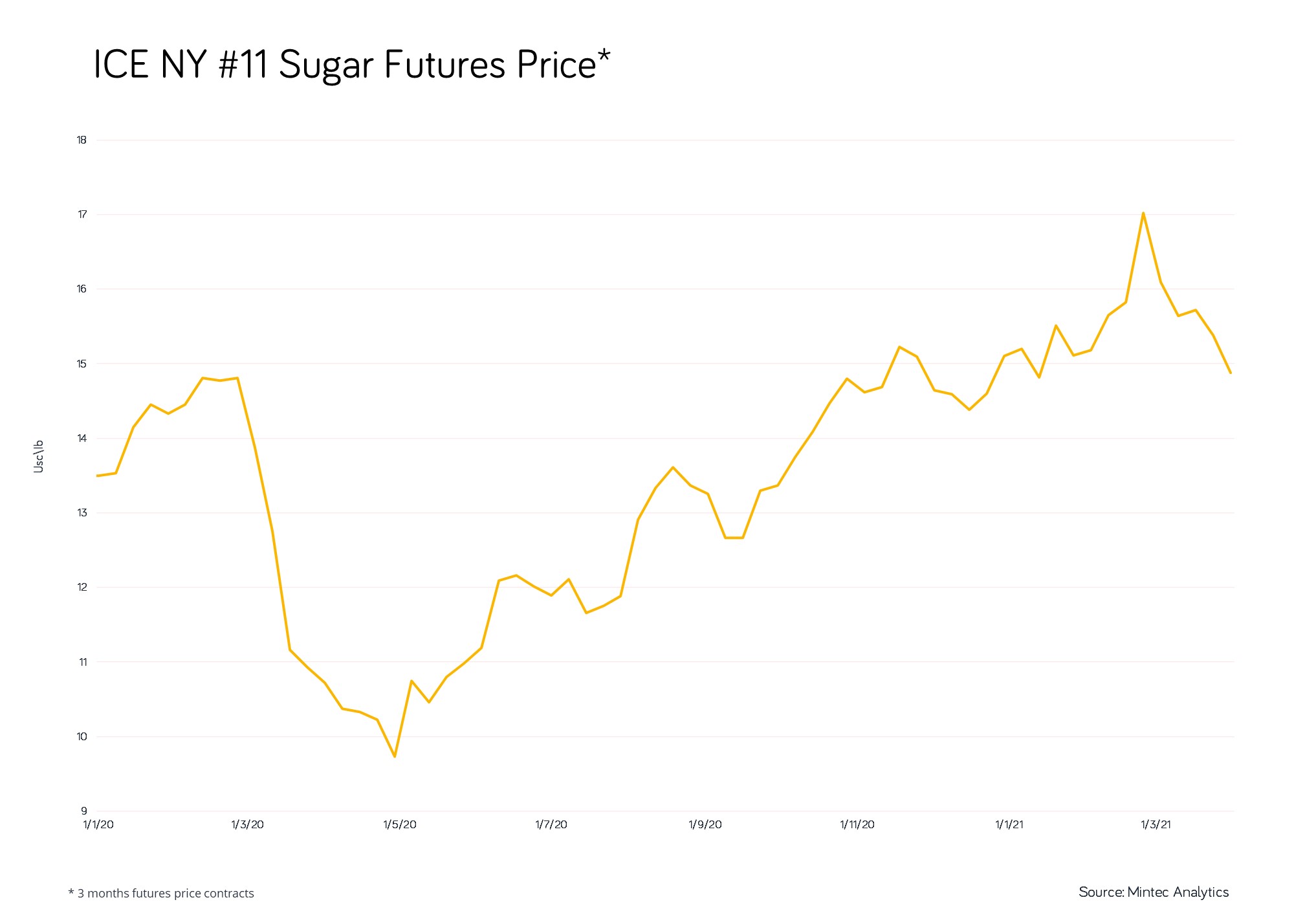 Many observers, Mintec included, expected global sugar prices to correct around late-Q3 2021, based on an expected widening global surplus. However, firm crude oil and energy prices provided price support during this period, as Brazilian sugar mills were encouraged to produce ethanol rather than refine sugar. Adverse weather in key Latin American and Asian producing countries also contributed.
Escalating COVID-19 cases prompted the Brazilian government to extend lockdown restrictions on 31st March 2021, dampening domestic demand for fuel ethanol, thus potentially increasing refined sugar supply from an estimated record of 42 million tonnes Brazilian sugarcane output in 2020/21 (Apr-Mar). Global sugar demand remains subdued, with COVID-19 infection rates escalating across several key sugar-producing and sugar-consuming markets. The commodity may come under more price pressure in the weeks ahead, given the challenges associated with vaccine roll-outs, high inventory levels and subdued ethanol and confectionery demand.