The monthly average tea price at the Calcutta auction, India, fell to a 21-month low of USc 199/kg in February 2022, attributed to robust supply, in addition to several reports of unusually poor quality of the Indian teas, when compared with previous years.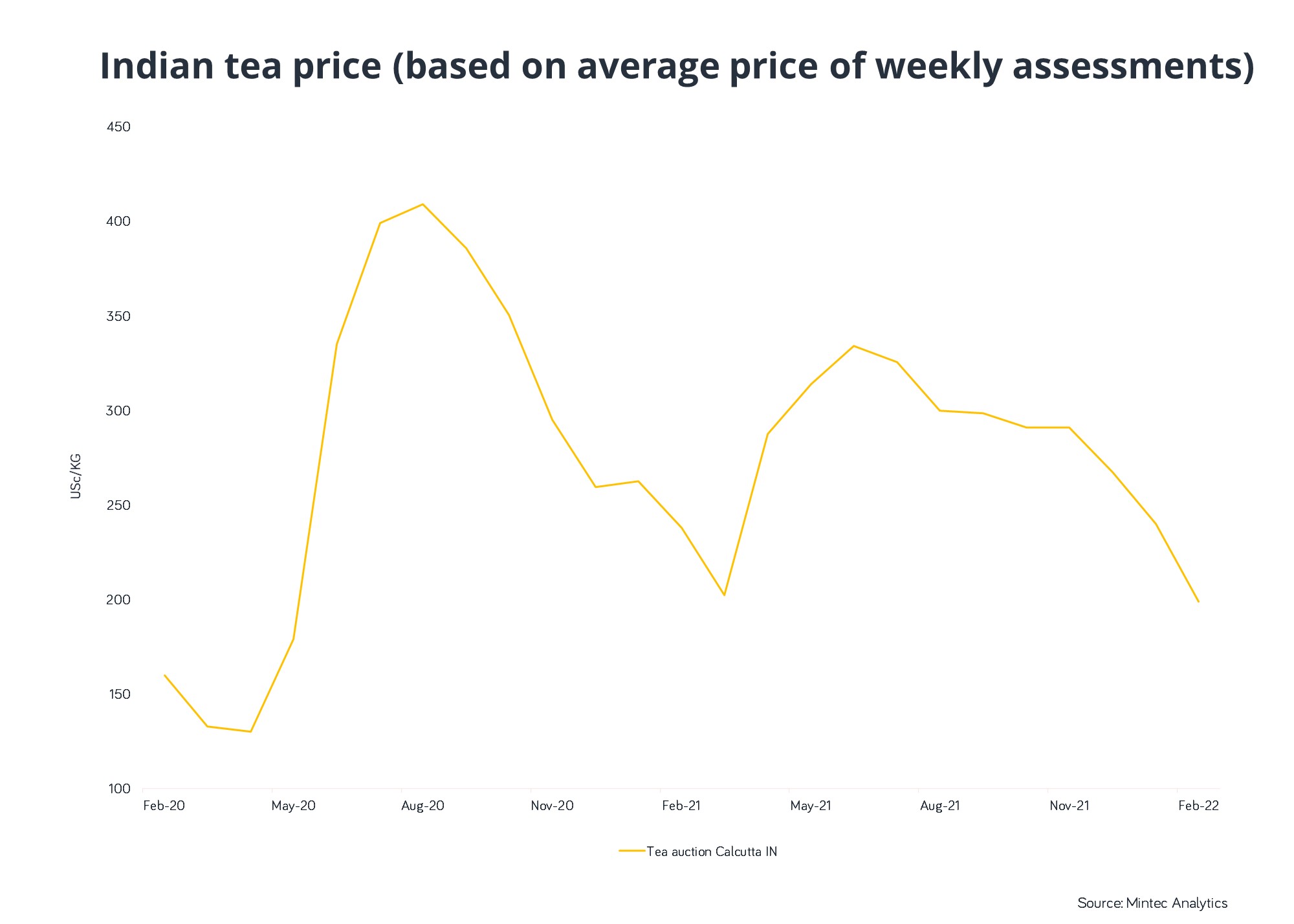 India produced 1.29 m tonnes of tea in 2021, which represented year-on-year (y-o-y) growth of 59,540 tonnes (+4.8%). Tea output in the main producing region of Assam increased by 41,380 tonnes (+6.7%) during this period, with strong growth through April-September offsetting pervasive drought experienced in Q1 2021 and unseasonably low temperatures in Q4 2021. At 1.06 m tonnes, aggregate production in Assam and West Bengal increased by 54,560 tonnes (+4.8%) y-o-y but lagged the aggregate production of the pre-pandemic year 2019 by 133,690 tonnes (-11.7%). Favourable weather conditions signify a potentially strong harvest from March 2022 onwards.
Tight supply and logistical bottlenecks weighed on Indian tea exports, which contracted by 14,220 tonnes (-6.8%) y-o-y to 195,500 tonnes in 2021. Shipments to Russia, India's largest export market, fell by 3,460 tonnes (-9.2%) y-o-y to 34,000 tonnes, while trade with Iran and China also weakened during this period, based on the factors mentioned. However, this was partially offset through higher exports to Europe and the US. Competitive prices and resurgent demand are anticipated to support firm Indian tea exports through CY 2022.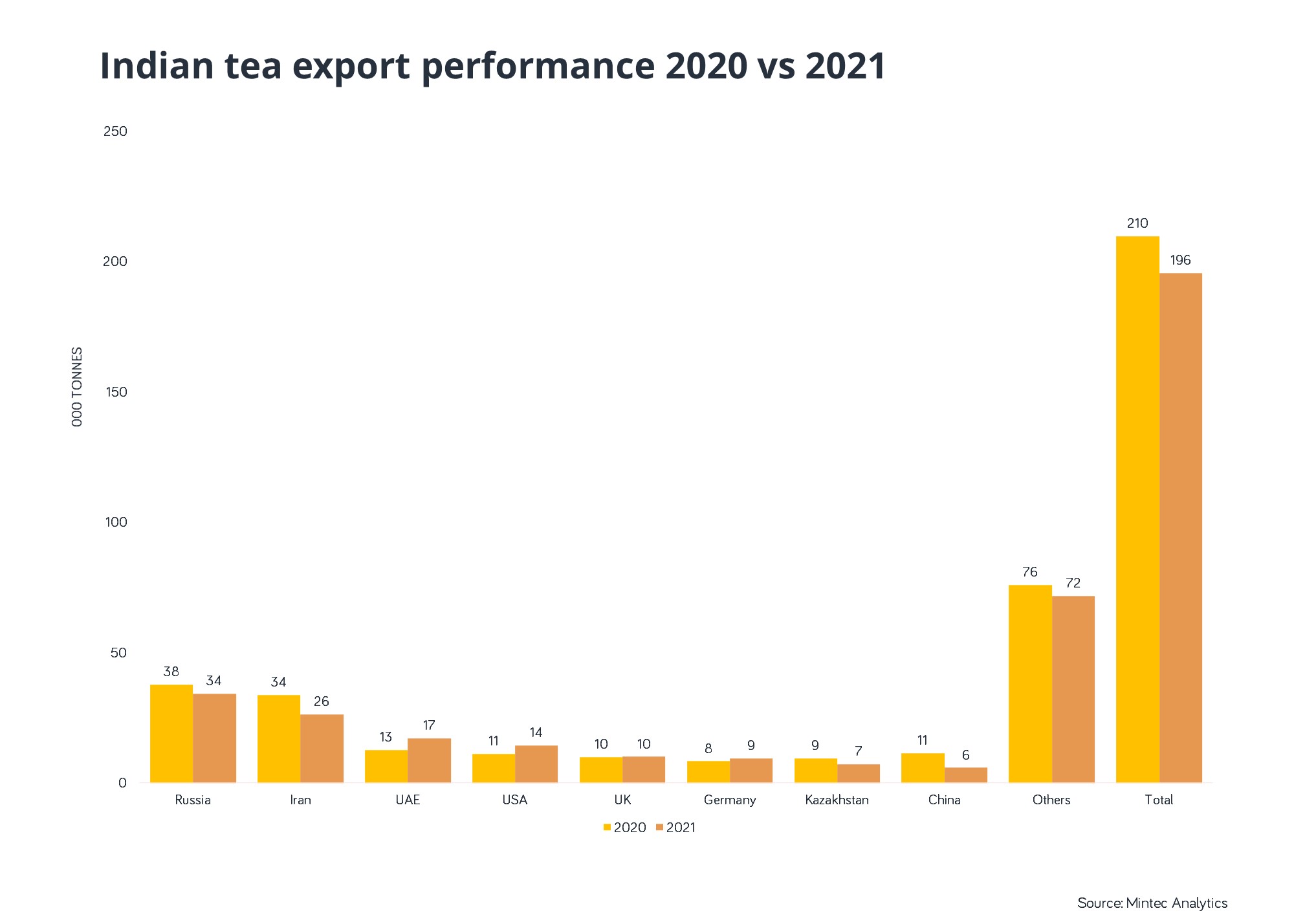 However, the Ukraine-Russia conflict presents some uncertainty regarding the pace of Russian tea imports during the months ahead. On one hand, a lengthy war may lead to Russia stockpiling Indian tea, as a key staple household beverage. Conversely, increasing levels of international sanctions, trade disruptions and economic turmoil have the potential to significantly disrupt Russian demand.