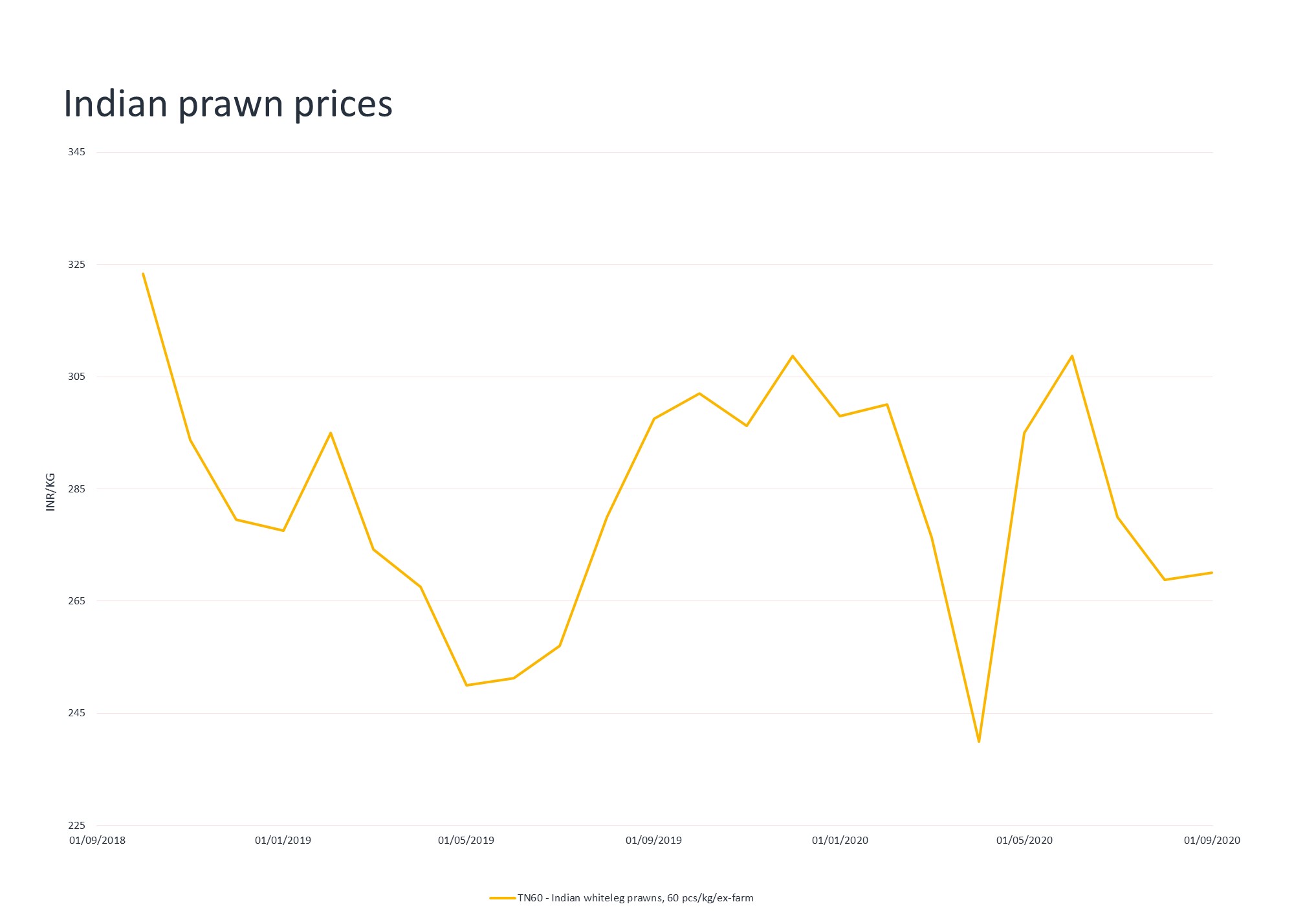 Mintec's Indian warmwater prawn prices softened during the course of Q3 2020, falling by 4% between July and September to INR 270,000/MT. However, the average Q3 2020 price surpassed the previous quarter by 1% due to the low floor reached in Q2 2020 during the height of the COVID-19 pandemic.
Indian farmed prawn supply has suffered acutely from the effects of the coronavirus pandemic. The process of pond seeding, stocking the farms with juvenile seedstock to mature into adult prawns, normally takes place in March/April. However, lockdown-associated disruptions delayed the seeding schedule by around three months, according to the UN Food and Agricultural Organization (FAO).
By the end of Q2 2020, it was noted that approximately 10% of the post-larvae shrimp produced during the period were discarded by hatcheries, due to lack of farmer demand. Indian prawn production is expected to remain well behind schedule through Q4 2020, due to the lag in seedstock imports. However, output is expected to rebound from September 2020, with some partial harvests anticipated, although the market will likely remain tight.
On the demand side, global trade for warmwater prawns began to recover in May 2020 after a weak Q1 2020. This recovery is mainly attributable to firmer Chinese demand, with the east Asian country sustaining robust economic recovery in Q3 2020. Mintec expects warmwater prawn prices to uptick in Q4 2020, based on the previously mentioned supply tightness, against relatively stable demand from Asia and the Americas.