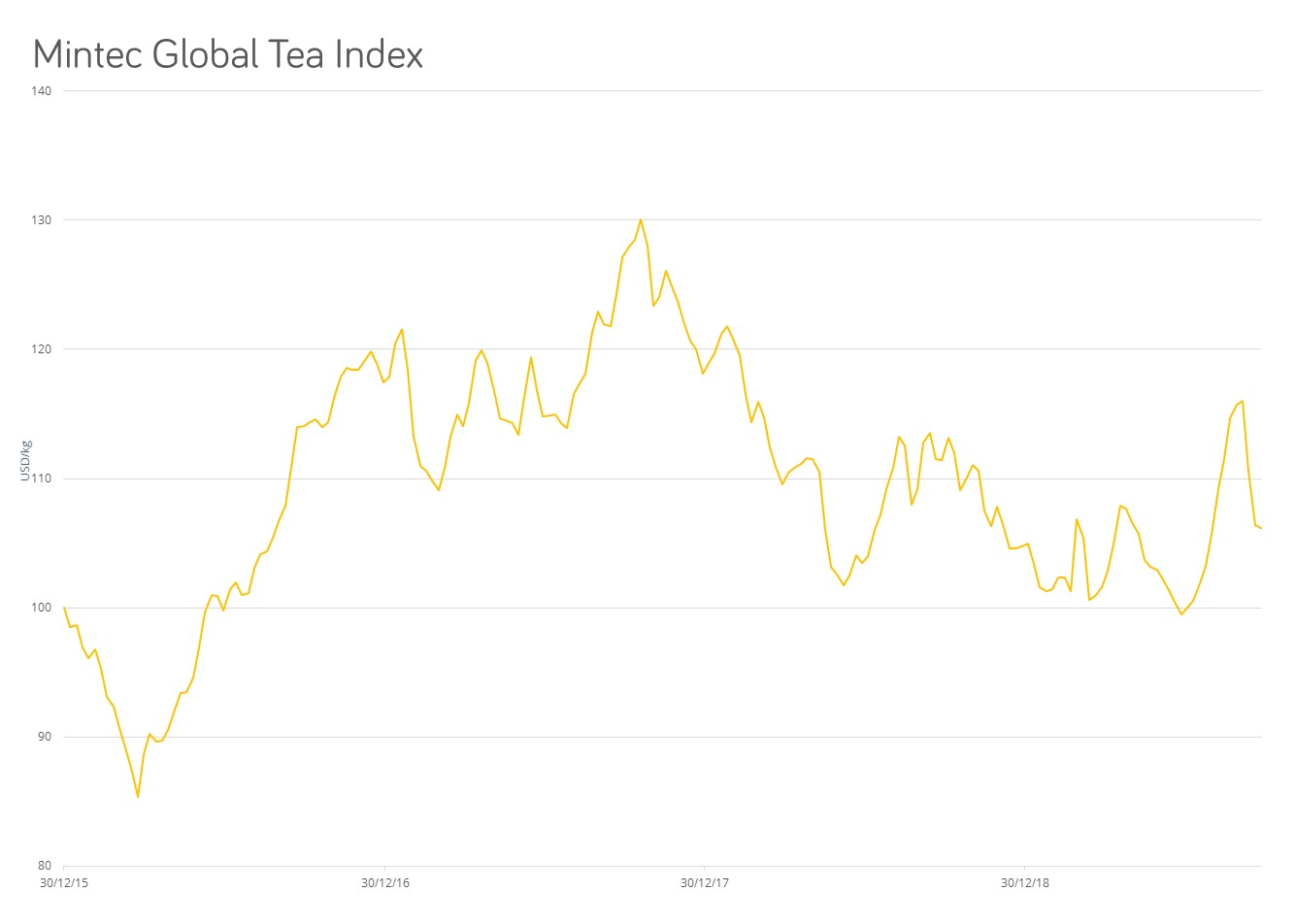 The Mintec Global Tea Index has shown signs of volatility in August and September, following a continuous bearish trend since April 2019.

The index surged by 10% m-o-m in August, mainly driven by high prices of tea in Kenya's auctions - increasing by 16% q-o-q. Prices of Kenyan tea rose suddenly in August due to lower availability in Mombasa auctions, driven by a decline in production since April 2019. The droughts in Kenyan production regions squeezed the current marketing year output, decreasing by 8% y-o-y at 212.6 million kg (January-June period). Exports of tea from Kenya in June declined by 31% y-o-y, as a result of lower availability and decreased demand from key importing markets such as Pakistan, UK and Egypt. The current tensions from Pakistan and India are currently disrupting Pakistanis' demand for imported agricultural products.

The decline in Sri Lanka tea prices (-2% m-o-m in August) has counterbalanced the Kenyan tea price increases. Sri Lankan production has shown signs of growth by 4% y-o-y between January and August, recovering from low yield in 2018, adding downward pressure to domestic prices.
In September, the Mintec Global Tea Index declined by 3% m-o-m, recovering from the high level in August. Mombasa auctions prices rebounded slightly, driven by strong demand from Pakistan and Egypt, following the end of Muslim holidays.