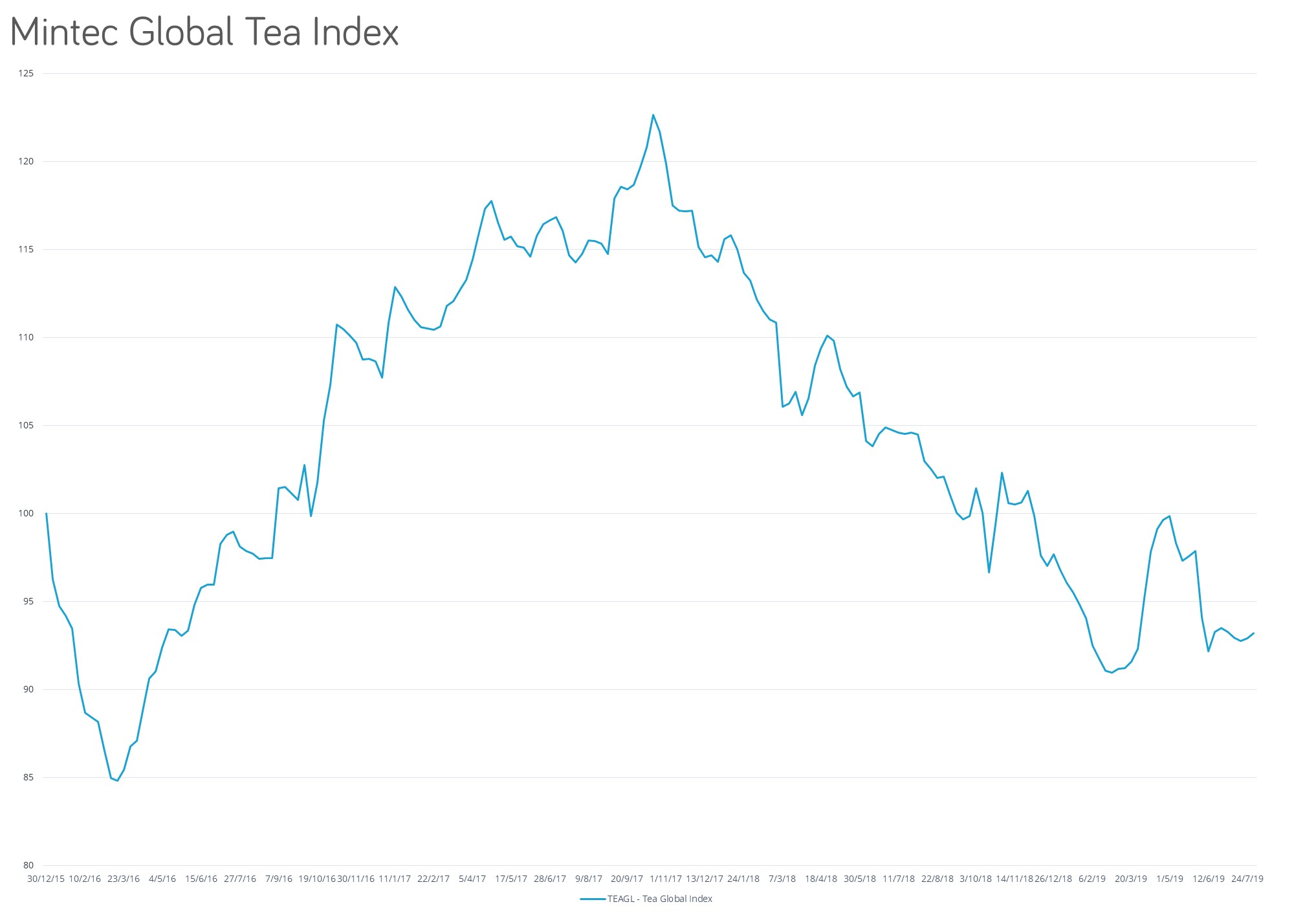 The Mintec Global Tea Index remained stable m-o-m in August, as the decrease in Kenyan prices has been offset by higher prices for tea of Indian and Sri Lankan origin.

Indian tea prices rose by 5% m-o-m, mainly driven by seasonal trends. The increase in prices has been stronger than in other years, despite an improved output compared to the previous season. For the January-May period, tea production in India increased by 7% y-o-y, but healthy demand in Calcutta supported the domestic price trend.
In Kenya, tea prices have decreased slightly by 1% m-o-m, due to good availability in Mombasa auctions, in spite of reduced output. Production from January to May was at 170,175 tonnes, down by 9% y-o-y. However, exports in the same period increased by nearly 13% y-o-y, driven by strong demand from Pakistan. Kenyan tea exports are currently benefiting from the conflict between Pakistan and India, with buyers from Pakistan shifting towards Kenyan tea.
The Sri Lankan tea price has risen by 1% m-o-m, as a direct result of lower crop and record export levels. According to the ITC (International Tea Committee), Sri Lanka's tea exports increased by 7% y-o-y to a record 116,526 tonnes, indicating strong foreign demand, especially from Iraq and Iran.