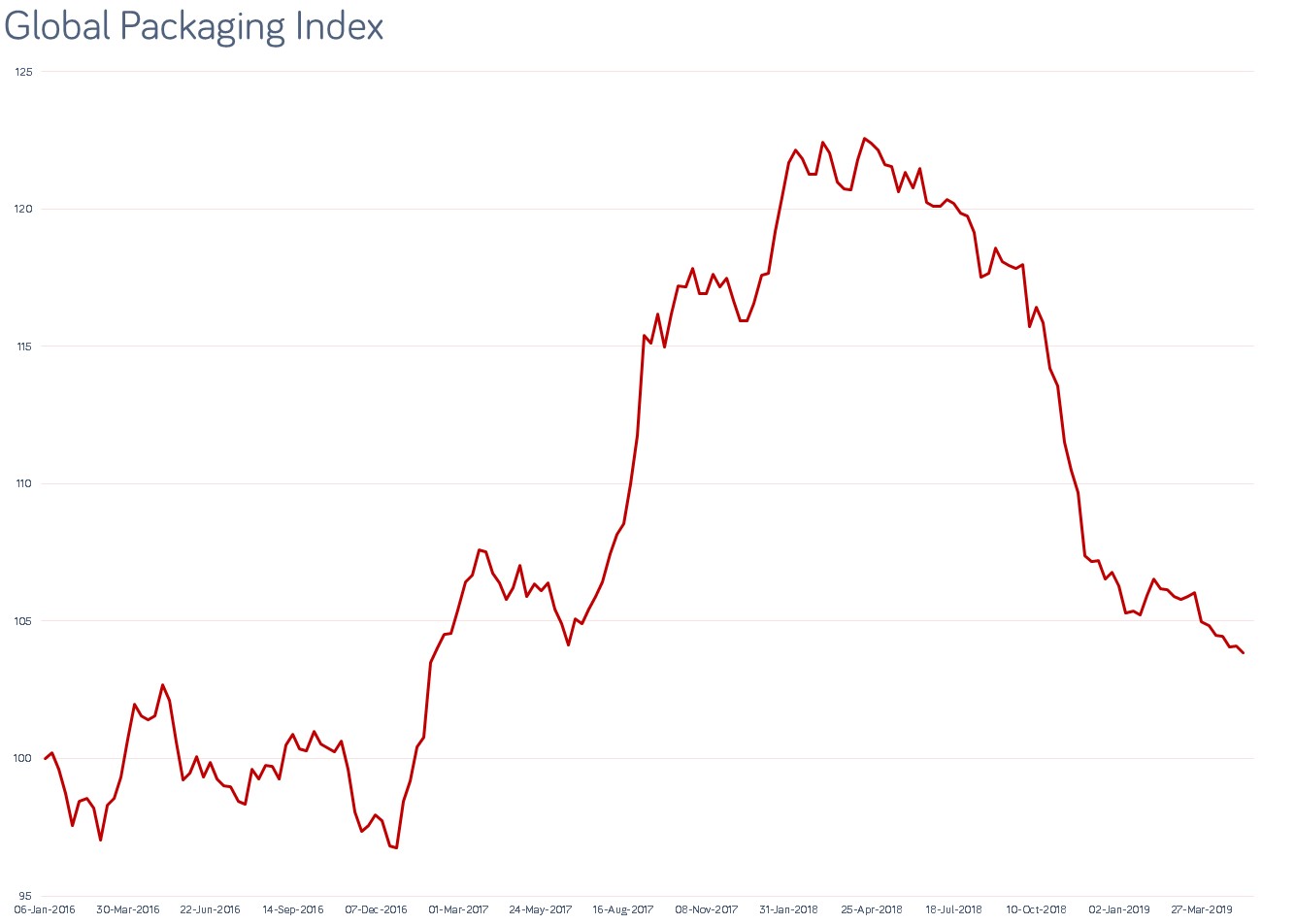 The Mintec Global Packaging Index has dropped 1.1% m-o-m in April, with prices in the first two weeks of May also continuing to fall. The decline is due to falling prices in the metal and paper markets while global plastic prices remained stable.
The Mintec Global Metal Index has decreased by 2% m-o-m mainly led by a decrease in aluminium prices on the LME (London Metal Exchange), which recorded a 4% decrease m-o-m following US-China trade frictions. Recent uncertainty on behalf of market participants and the global manufacturing industry drove prices of LME aluminium alloy down at USD1330/MT, recording a 10-year low.
The Mintec Global Paper Index continued to decrease in April (-1.6% m-o-m) led by weak demand from manufacturers and high availability on the paper market. New capacities in Europe and China weighed down on paper packaging prices, especially on pulp prices in China, declining by 7% m-o-m.
The Mintec Plastic Packaging Index remained stable through April, only recording a 0.05% decline. PET prices in the EU, China and the US are behind the price fall. PET prices have dropped in the EU because of poor demand for PET bottles amid poor weather, alongside ample PET bottle supplies depressing prices. Low upstream costs in Asia and weak demand have kept Chinese PET prices close to their lowest point of 2019 so far. The price decline of PET prices has been slightly offset by stable or rising prices of global polyethylene (PE) and polypropylene (PP).