At RUB 102.1/kg, the monthly average Mintec price of Russian-caught Alaska pollock contracted by RUB 3.97/kg (-3.7%) month-on-month (m-o-m) during May 2021, and by RUB 16.8/kg (-14.1%) year-on-year (y-o-y). The price weakness reflects Russian fleets' lack of access to the Chinese market, as China is the main export market for Russian-caught whitefish species.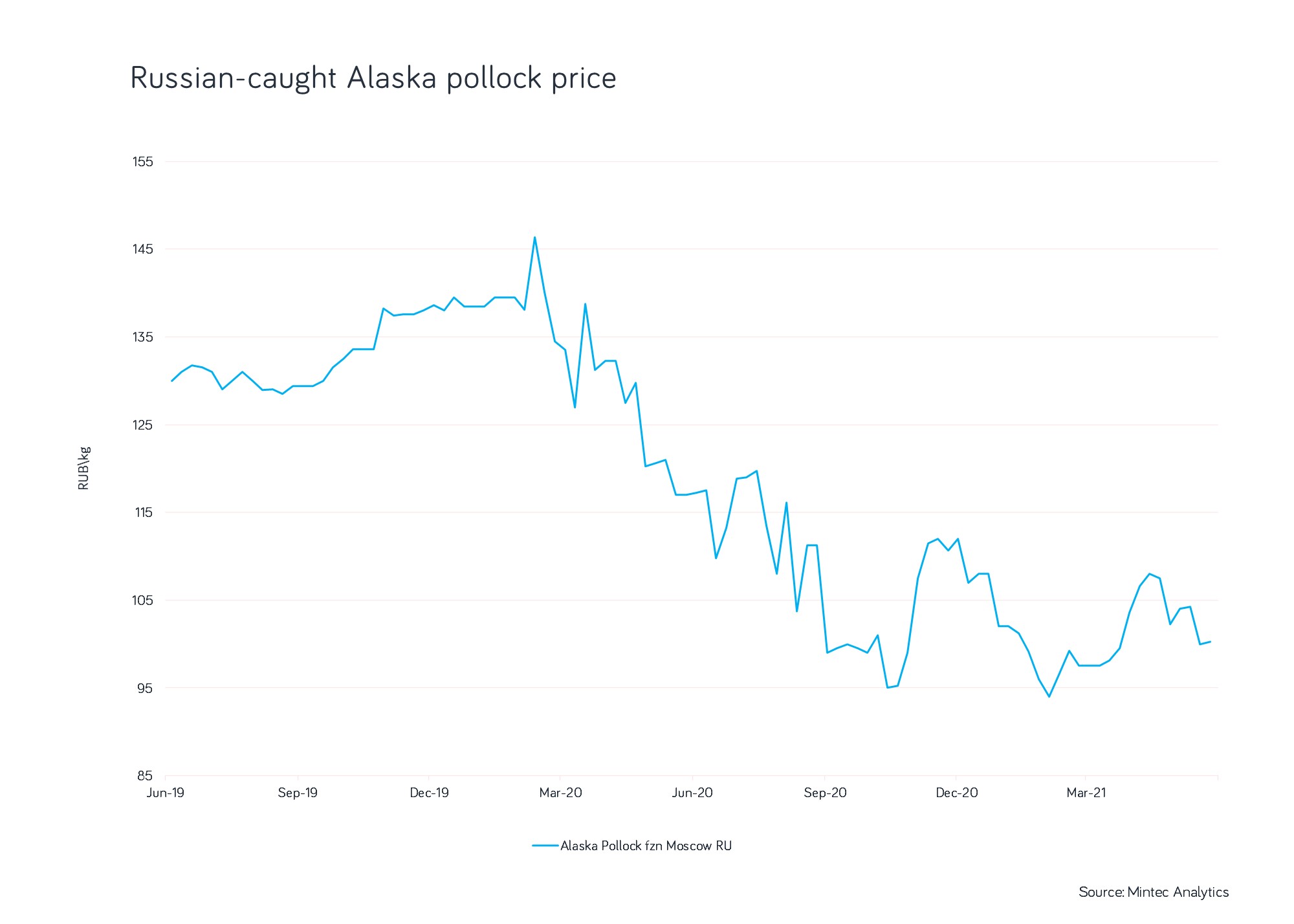 China gradually reduced seafood imports from Russia through Q1 2021, citing concerns of COVID-19 detected on seafood packaging. Approximately 1,000 companies and vessels were placed on the 'banned list' by the end of Q1 2021. Russia's lack of domestic processing capacity means that local fleets are reliant on Chinese export demand for pollock, which is processed in China at competitive cost and re-exported to global consumer markets.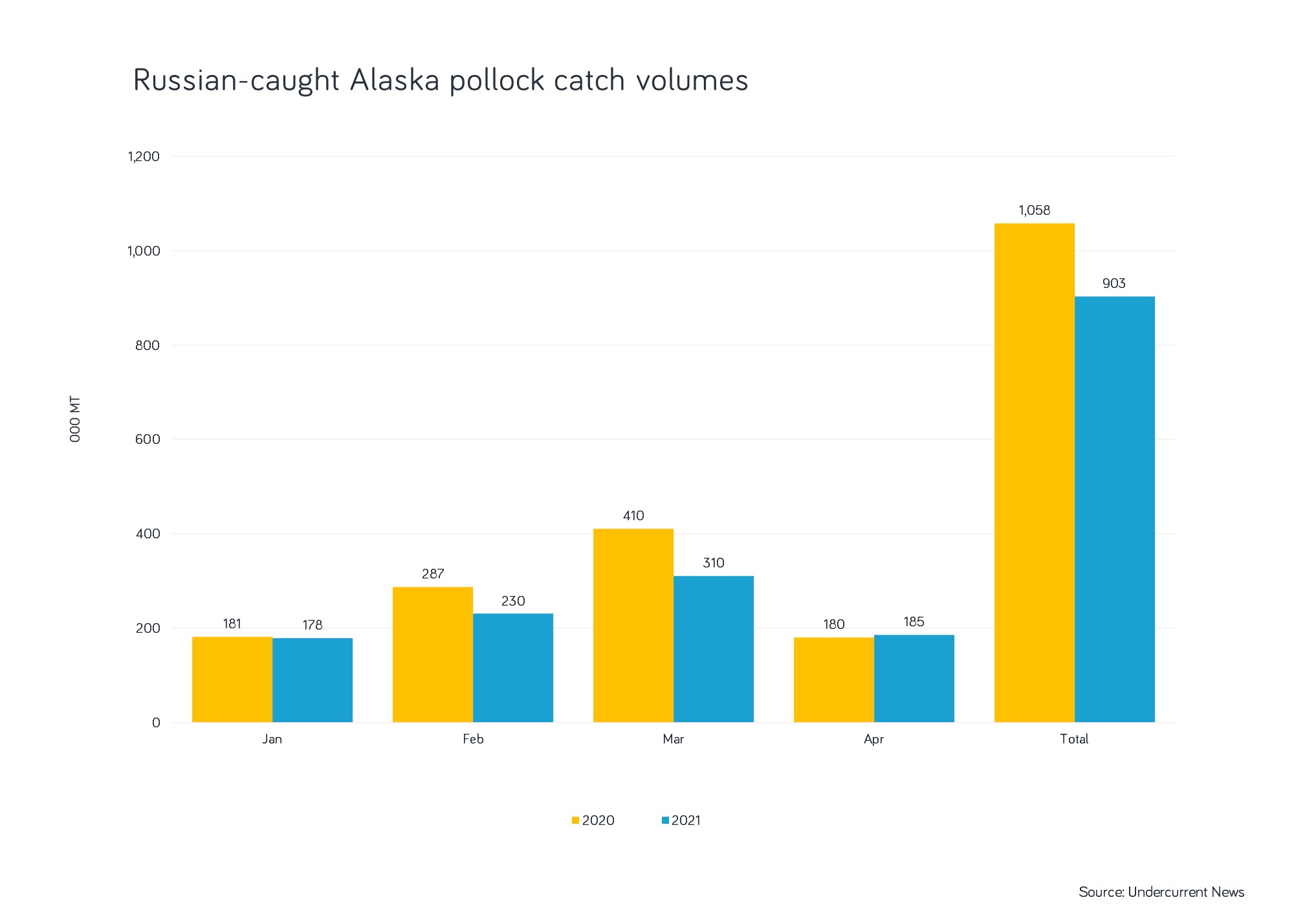 This caused a glut of pollock in Russia, which weighed on prices and also stretched storage facilities close to full capacity, which consequently reduced Russian fleet activity. Russian Alaska pollock catches fell by 155,000 MT (-14.7%) y-o-y during 4M 2021 to 903,000 MT. There was a small m-o-m uptick of 5,000 MT (+2.8%) in Russian catch volumes in April 2021 to 180,000 MT, which supported a RUB 6.84/kg (+6.9%) pollock price increase during the period. This was attributed to Russian exporters successfully diversifying sales to alternative markets. However, the April 2021 average price still lagged 17.4% y-o-y to reach RUB 22.3/kg, reflecting the fundamental weakness in the market.