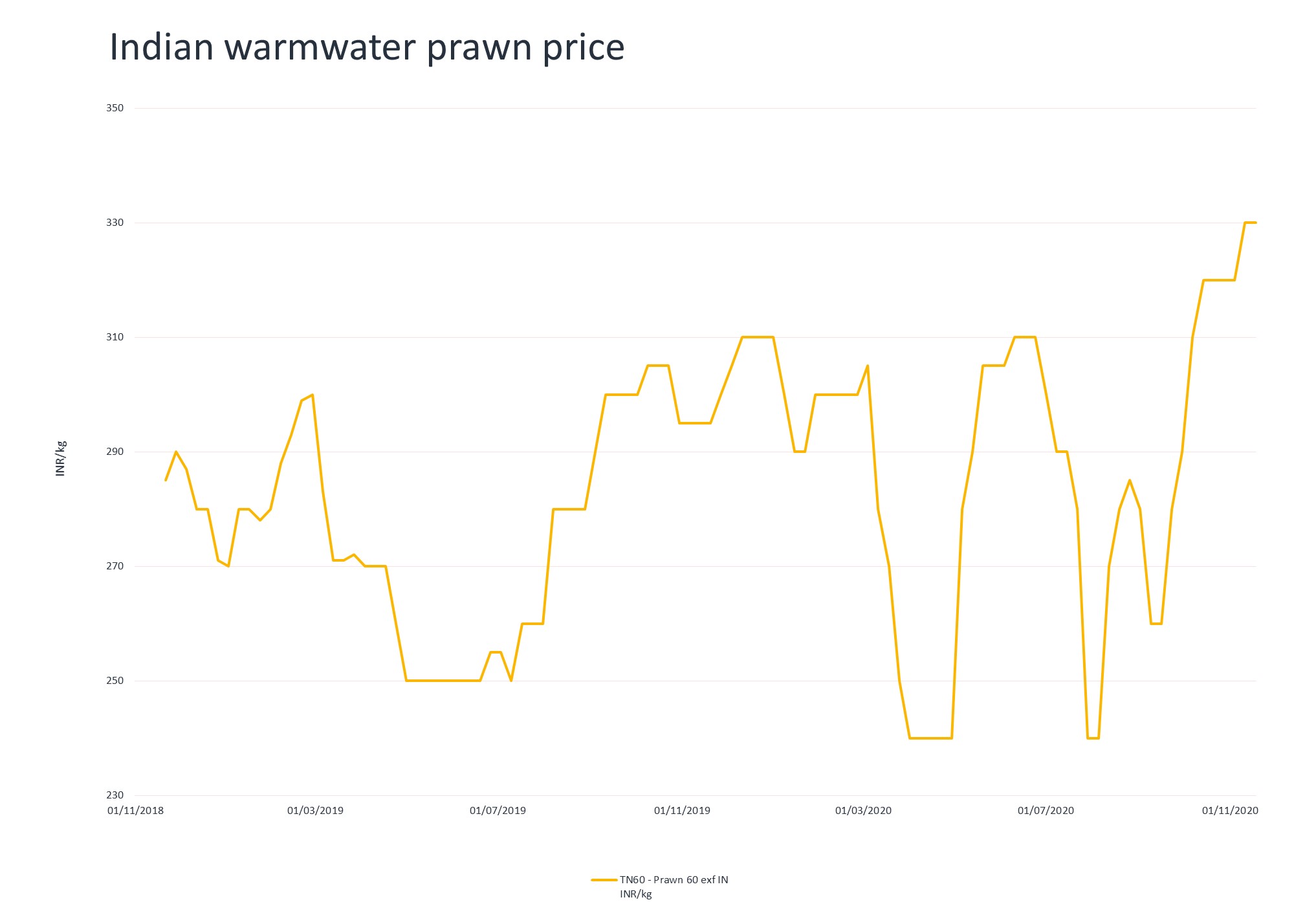 Prawn producers in Ecuador, are concerned about the EU's decision to increase duty-free prawn imports by 20% in 2021, due to the detrimental implications for domestic suppliers. Ecuador, a low-cost prawn producer, benefitting from public and private investment into modern technology, increased exports to the EU by 19% year-on-year (y-o-y) to 98,000 tonnes in the year-to-date period ending 18th October, according to Undercurrent News. This was partially due to robust production and historically weak prices. It also appears to be part of a broader strategy by the Ecuadorian industry to diversify export markets in order to reduce its strong reliance on the US foodservice sector.
The Ecuadorian Chamber of Aquaculture (CAN) recently reported that the EU would increase its annual tariff-free prawn import quota by 8,000 tonnes to 48,000 tonnes, meaning greater competition for a slice of the lucrative EU market. The prospect of heightened competition for EU market share presents bearish price potential for the upcoming year, particularly if ad-hoc lockdown restriction continue to be imposed.
Meanwhile, the Mintec price of Indian prawns (60 pieces, ex-farm) continues to rally, reaching a one-year high of INR 330/kg during the week ending 11th November. The latest price represents a 27% increase since rebounding from INR 260/kg in mid-September 2020. Several factors support the recent hikes, most notably a shortage of prawns delivered to Indian processing plants due to labour shortages at hatcheries. Sustained growth in Chinese demand for Indian prawns, in response to China's impressive economic recovery, lends further price support.