Outbreaks of white spot syndrome is said to be negatively impacting the start of the white spot prawn harvest in India's key producing state of Andhra Pradesh. The disease, which mainly affects farmed prawns, can lead to mass mortality and thwart productivity. Farmers in the region, which accounts for approximately 50% of Indian prawn output, are reportedly being forced into premature harvests in order to minimise potential losses. This is contributing to a glut of smaller-sized prawns (60-100 counts per 100 kg) and weighing on prices.
Mintec's ex-farm price of 70-count whiteleg prawns in Andhra Pradesh fell by INR 50/kg (-13.9%) to INR 310/kg during the four-weeks ending 6th April 2022, which appears to reflect the surplus caused by the early harvests. The price weakness in Adhra Pradesh is anomalous to the bullish market fundamentals seen elsewhere in India. For instance, the 70-count whiteleg prawn price in the state of Gujarat, on India's west coast, increased by INR 40/kg (+14.3%) to INR 320/kg during the four-weeks ending 6th April 2022, supported by soaring costs of feed, energy and labour.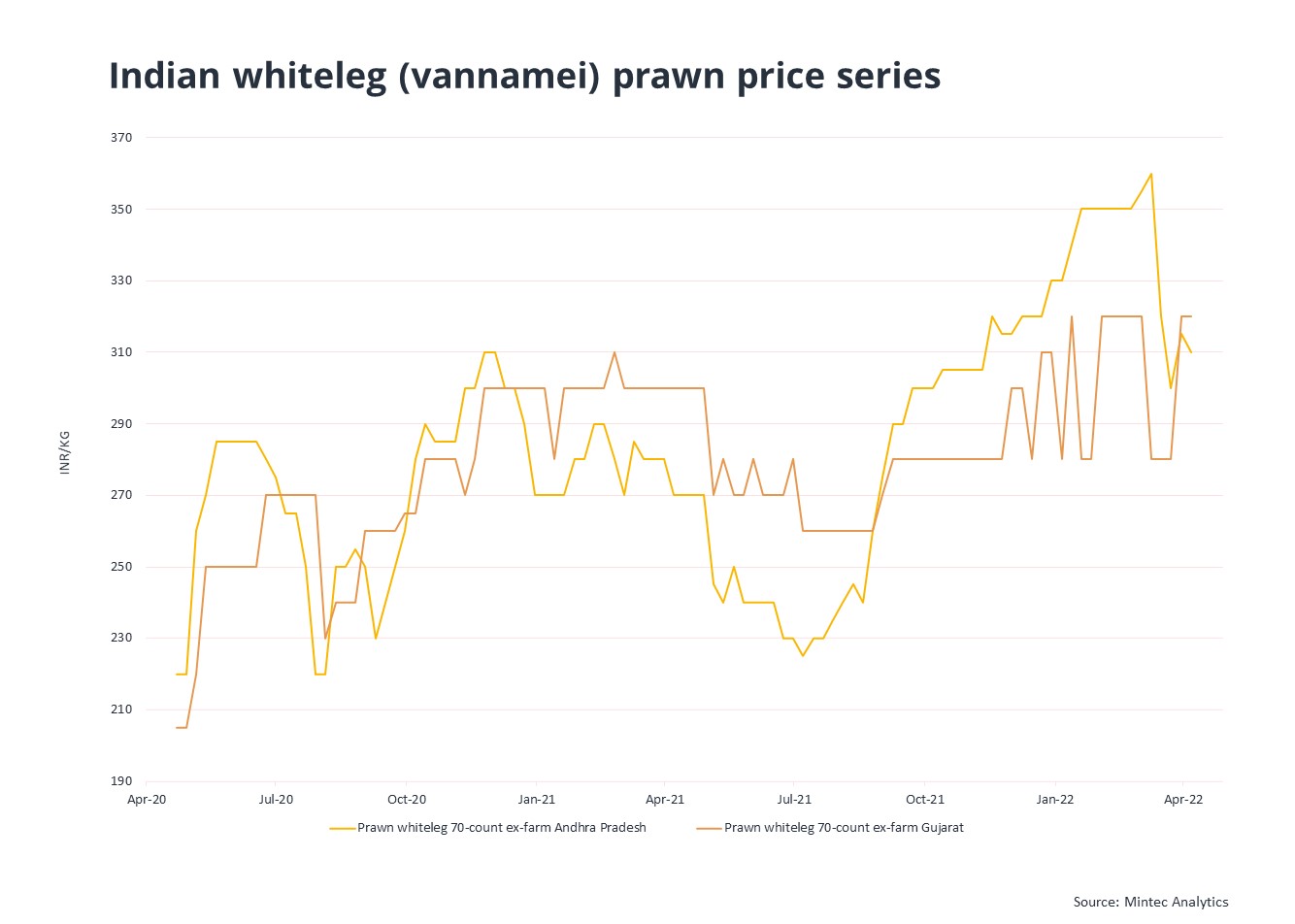 Meanwhile, robust demand for large-sized prawns (10-30 count) has been noted across Indian processing plants, mainly for the export market. This has coincided with the disease impact on supply, which presents firm price potential for lower count prawns through Q2 2022.