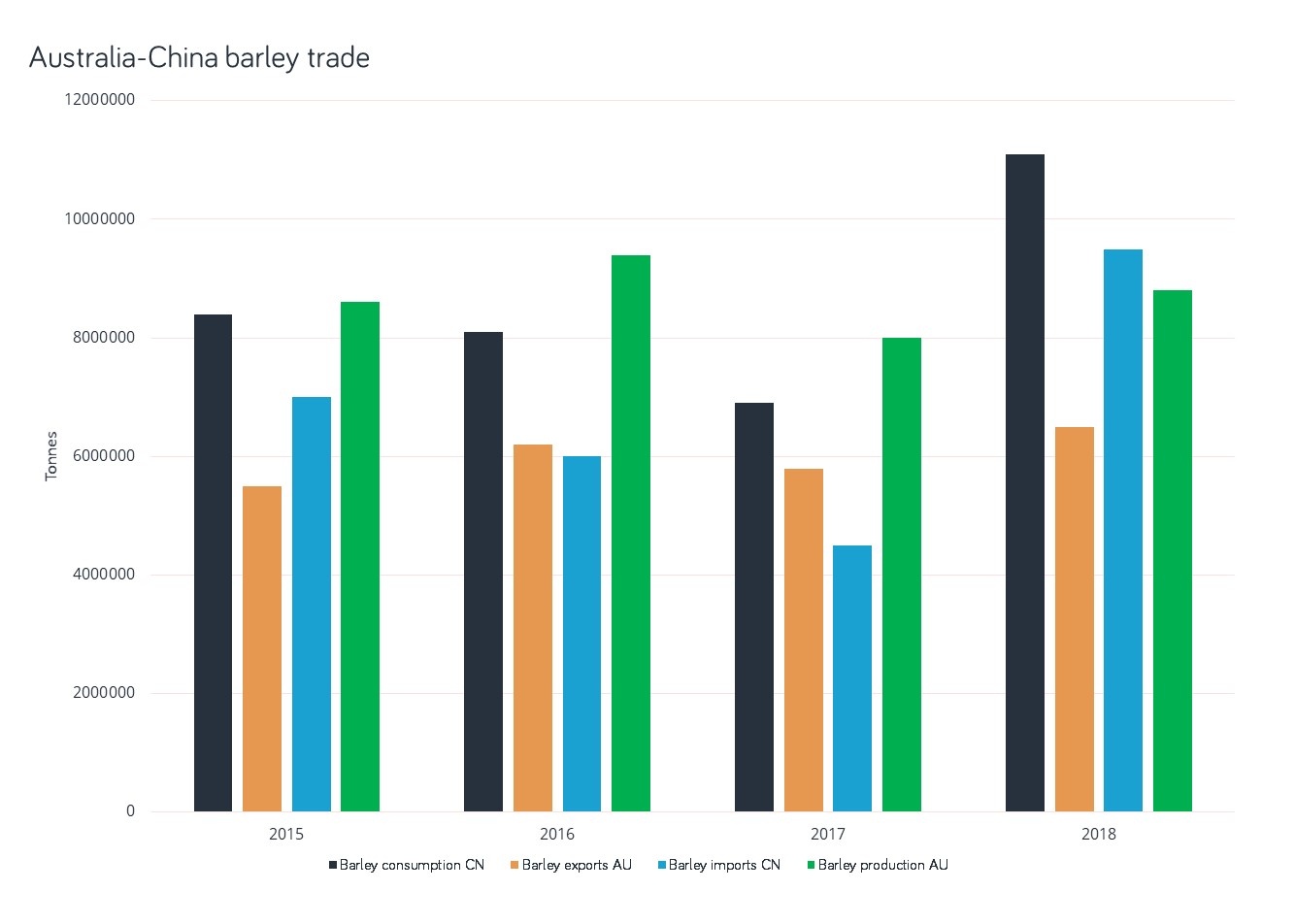 China announced an anti-dumping investigation into imported barley from Australia, expected to last 1 year, with the ability to impose duties on Australia after 2 months. This is the first time China has launched an anti-dumping enquiry against Australia, which is likely to be imposed for 5 years if implemented. Australia has denied these claims that it had been exporting barley below the fair market value.

Australia is the second largest exporter of barley after the EU, producing around 9m tonnes in the 2017/18 season. China accounts for almost 68% of Australia's total barley exports, making them Australia's biggest barley consumer. China's reliance on barley has been increasing significantly over the years, as barley is mainly used in beer and in livestock feed – a cheaper alternative to maize. Their imports of barley is forecast to rise 17% y-o-y in 2018/19, with a higher demand for barley feed, forecast up 11% y-o-y.
The underlying reason behind China's anti-dumping investigation could potentially relate to political intent, rather than a conflict over barley prices. This is because Australia has been using anti-dumping measures against China on a diverse range of commodities throughout the past decade. With the anti-dumping duties in effect, the Chinese market would shift its imports away from Australia and towards other major suppliers, such as the EU and Ukraine.
The anti-dumping announcement has caused a stir in the barley market, as the Mintec barley price fell slightly at the anticipation of further information. However, prices increased again in the wake of Chinese-Australian negotiation attempts before any duties were set to come into effect.
Nonetheless, this allegation is not the only major problem affecting the barley market this season. Australian barley yields have been damaged by severe droughts across the country, and as a result have been revised down 5% m-o-m and 17% y-o-y in November for 2018/19. This has resulted in exports also projected to fall 12% y-o-y, all contributing to tighter supplies.