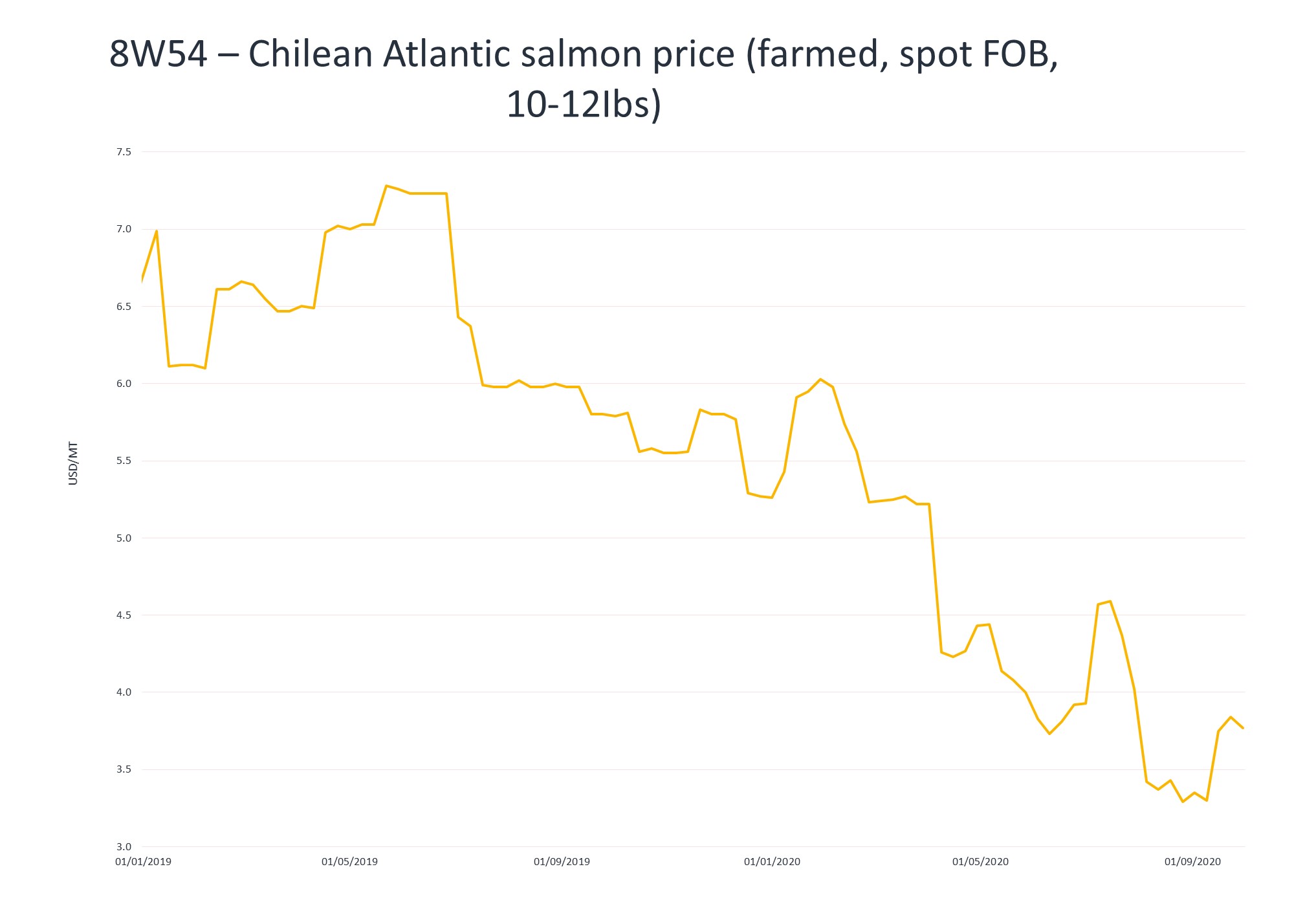 The FOB price of farmed Chilean salmon (10-12 Ibs, fresh; whole) destined for Brazil increased by 16% in the two-weeks ending 23rd September 2020, to CLP 2,954/kg. The spot price lifted from the seven-year low of CLP 2,577/kg recorded at the start of the month, gaining upward momentum from local truck strikes. The National Confederation of Chilean Cargo Transport (CNTC) organised the strikes in response to perceived governmental negligence regarding drivers' safety. As a vital link in the salmon supply chain, the strikes disrupted transportation from fish farms to processing units and export terminals. National holidays from 18th-19th September provided further support, due to a spike in domestic consumption.
However, the spike appears to be short-lived, based on robust supply and weak demand fundamentals. At an estimated 429,600 tonnes, latest Kontali data shows the Chilean harvest for the first seven months of 2020 is approximately 40,000 tonnes higher y-o-y (+10%). Production has benefitted from reduced instances of sea lice infestation, which caused around 10% harvest losses in 2019. Chilean salmon production looks set to increase by around 4% year-on-year in 2020.
As the world's second-largest salmon exporter, Chile relies heavily on out-of-home demand, particularly from the US, it's main export market. However, the US foodservice sector has been heavily impacted by the pandemic, thus removing a major consumption channel and providing a bearish backdrop to an already oversupplied market.