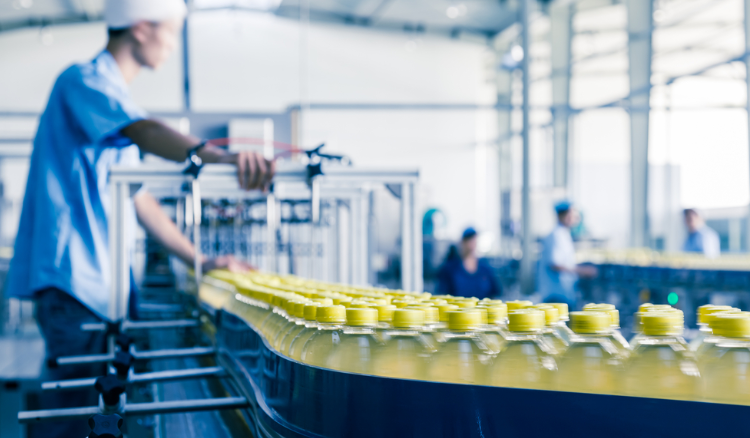 Even the smallest hint of global recession strikes fear into the heart of industry. And since
last year, businesses have been put on high alert that a downturn could hit. Any procurement
analysts worth their salt will have been proactive about heading the threat off, promptly
planning how to cut costs through increased efficiency. But how?
The first steps to improved cost control are enforcing budgets then scrutinising which
categories can be most easily trimmed of fat (travel is a common one).
Leading food companies might also be tightening up their supplier relationship management
systems in order to extract greater value from their supply chain. That involves not just
driving down price in a tactical way but exploring what discounts might be on the table or
collaborating on how processes or manufacturing methods can be reengineered to reduce
cost.
Inevitably, procurement teams will also need to monitor macroeconomic trends and
developments including shifts in consumer spending, so it can adjust purchasing strategies
accordingly.
These measures can be achieved reasonably well without the help of digital procurement
tools such as analytics, but data-driven intelligence can bring greater benefits, justifying the
cost even in a time of belt-tightening.
It gives a clearer and deeper insight into key information a company needs to support its
decision making. Examples might include information on supplier performance, price
tracking of key commodities or raw materials, analysis of market drivers and trends, as well
as macroeconomic changes that could cause potential disruption or trigger price spikes.
Identifying patterns and being able to cost model can help analysts formulate more effective
strategies, avoiding an ad hoc approach. Not only that, such technology saves an organisation
considerable time and effort having to glean information from multiple systems and then
refine it.





Use of analytics can also unlock new avenues for cost reduction. Tail spend is "intrinsically
more complex to handle," according to McKinsey, 7 meaning it is often overlooked by
procurement. Yet, managed effectively it can yield 5-15% savings. The right data, combined
with AI or advanced analytics, can provide greater visibility of this area, facilitating closer
monitoring of spend, and the creation of processes to ramp up efficiency.
Even more paramount is the ability of technological tools, such as predictive analytics that
uses current and historical data to predict future scenarios, to help organisations cut through
complexity.
It is easy to underestimate just how intricate the current business landscape is – and the many
(hidden) variables that have a direct influence on profit margins. Look at the start of 2020.
Firms looking ahead to a possible recession have been caught off-guard by the coronavirus
outbreak in China. The epidemic has led to the isolation of one the world's largest
economies, leaving many companies' manufacturing plants and suppliers in affected areas in
lock down.
The knock-on effect has been brutal for global food businesses. Spirits group Remy
Cointreau saw almost half a billion dollars wiped off its stock market value in January
following a drop in sales and a warning that the coronavirus could have a "significant"
impact on the business. 8
It's been another stark reminder that businesses need to look not just ahead but also to the
side and over their shoulder for new threats. Being armed with the right knowledge will mean
they can more easily fend those hazards off – and stay on course.
6 https://www2.deloitte.com/us/en/insights/topics/operations/chief-procurement-officer-cpo-
survey/2019/digital-procurement-technologies-automation.html
7 https://www.mckinsey.com/business-functions/operations/our-insights/long-tail-big-
savings-digital-unlocks-hidden-value-in-procurement