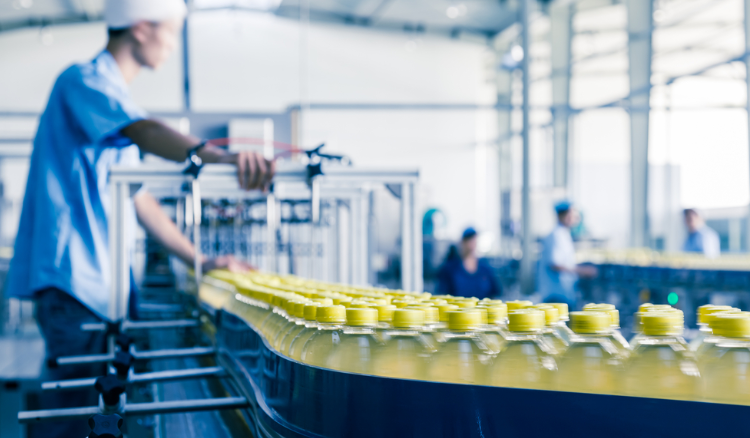 Some economists warn that the global economy is in danger of soon plunging into recession, due to a slowdown in growth across all the major economies, as well as continuing trade tensions. An economic downturn is the top concern in 2020 for CEOs[1], and it's the number one risk impacting procurement cited by chief procurement officers, according to a Deloitte survey[2]. So, how can CEOs and CPOs work hand-in-hand to steer their companies through choppy waters?
The lesson from the last downturn is that the most effective way to prepare is a combination of making efficiencies in some areas while continuing to pursue growth targets in others[3].
Close monitoring of the climate and the developments that shape the macroeconomic context also is critical. That includes keeping a sharp eye on business, market and consumer trends, so decision-makers can ensure their business stays tuned in to changing tastes or demands.
In the 2008 recession, the organic food market took a dive as customers tightened their belts, resulting in Abel & Cole, an organic food box delivery company, posting losses of £27 million in 2010.[4] To come back from those losses, reducing costs and increasing efficiency were vital, however, the business nevertheless stayed focused on growing its customer base. It did so by tapping into the demand from consumers for food that was ethically sourced and superior in quality, using its supply chain model (short, local and minimal plastic) as a selling feature and expanding product lines. By 2012, the company had seen a turnaround, enjoying 30% annual growth (although undoubtedly also partly helped by the easing of the recession)[5].

Simultaneously planning for both growth and efficiency requires a depth and breadth of knowledge. Without a comprehensive insight into business operations, senior managers are working in the dark – and the risk is decisions taken are based on assumption, rather than evidence. Real-time, accurate data can offer clarity in many areas: levels of spend, categories of spend, cost increases, market drivers sparking cost increases, price forecasts, risk - the list goes on.
Within the supply chain, awareness of supplier performance, risk and contract compliance are required to highlight where improvements can be made, or opportunities sought out. Price tracking and analysis of the raw materials and commodities that a business may rely on is an advantage too, giving more headroom for negotiating with suppliers.
Combine all that with predictive analytics that can aid understanding of long- term trends on price, environmental factors, spend patterns, risk and so forth means the C-suite is in an optimal position to decide where best to make cuts or invest.
It's the start of a digital transformation - streamlining processes and bringing data together in one place. However, it is just a start. According to Deloitte, only 5% of CPOs say advanced analytics is fully deployed in their procurement function[6]. In the meantime, partnering with a trusted data and analytics tools provider is a solution.
Data capability and agility will help executives have a clear line of sight on where the business is and where it wants to be - which is imperative during a recession.
[1] https://www.conference-board.org/topics/c-suite-challenge
[2] https://www2.deloitte.com/us/en/pages/about-deloitte/articles/press-releases/deloite-global-chief-procurement-officer-survey-2019.html
[3] https://www.bcg.com/publications/2019/advantage-in-adversity-winning-next-downturn.aspx
[4] https://www.thisismoney.co.uk/money/markets/article-2550082/Abel-Cole-enjoys-fruits-organic-appetite-returns.html
[5]https://www.campaignlive.co.uk/article/groceries-abel-cole-delivers-last-demand-vegetable-fruit-boxes-soars/1170428
[6] https://www2.deloitte.com/us/en/insights/topics/operations/chief-procurement-officer-cpo-survey/2019/digital-procurement-technologies-automation.html