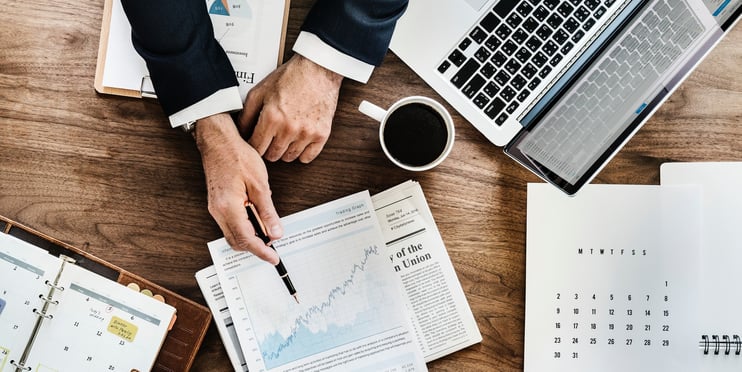 Challenges Faced in Food Procurement
Over the last decade the role of procurement has moved beyond a one-dimensional focus on savings and has assumed a more strategic role; one which demands greater analytical insights.
Typically, buyers are under enormous pressure to ensure they are negotiating the best possible deals from their suppliers. To do so effectively, they must be wholly informed of the smallest changes in the marketplace. This is almost impossible when on average, less than 10% of their time is dedicated to research. In reality, buyers focus on their critical spends and largely ignore the rest of their portfolio. This approach to supplier negotiations is riddled with pitfalls, and it is inevitable that opportunities to better negotiate for the entirety of their portfolio will be missed.
Challenges in the Negotiation Process
Negotiation with suppliers can be a complicated process of dialogue, often with conflicting requirements. Before you can get to this stage with your suppliers, there is a lot of ground work to be done in order to put you in the best possible position to leave the discussion achieving your organisational needs. To empower those in procurement function ahead of negotiations, time and resource must be used to collate the extensive amounts of information to be successfully armed. A known challenge however is when resource is limited, it isn't uncommon that time and effort is dedicated only to collating data for the top spend. The ability to negotiate for all spend is where a difference can really be made, and the organisation as a whole can reap the benefits. Addressing this challenge of resource is therefore the responsibility of both procurement and finance functions.

Revolutionising Procurement with Advanced Anlytics and RPA
Mintec Analytics enables procurement to obtain a vast amount of information with the ability to create a report that would take analysts and buyers around a week to collate. Not only is the report generated quickly, making it a more efficient way of working, the information gathered is all real-time data. This ensures that negotiations are made on facts rather than estimations, adding to the reliability and sustainability of budget forecasting. The benefits of RPA (robotic process automation) delivered by Mintec Analytics frees up time usually allocated to research but more than this, as buyers and analysts can regain resource, they are able to scrutinise the data and make valuable observations to help them anticipate future market movements.
Predictive analytics enables buyers to anticipate, predict and respond to changing supplier prices in a way that helps deliver enhanced business performance. Only with real time data is it possible to uncover the drivers behind cost fluctuations, such as geo-political factors. This ensures transparency of data to draw actionable and accurate insights for forecasting and budgeting requirements. Not only is this beneficial to the dialogue with suppliers, it also strengthens internal negotiations between the procurement and finance functions. This is an important factor in successful business performance within the supply chain industry, which can be somewhat overlooked. The ability to document where supplier deals being made based on real data, rather than implied trust, provides tangible evidence to the finance function; strengthening relationships between the two.
Regain your Resource with Mintec Negotiation Packs
Our negotiation packs are completely revolutionising supplier negotiations. The packs of accurate content are unrivalled in advanced analytics that can be obtained with one click of a mouse for every raw material available in Mintec Analytics. Download our sample negotiation pack to see the quantity of information you could access, providing you with everything you need to have the upper hand in pricing negotiations.