See Barchart's CEO Mark Haraburda and Spencer Wicks, CEO at Mintec take an in-depth look into the Commodity Pricing Network (CPN) and the
food pricing data and analysis
data now being provided by Mintec. This includes a look at some of the proprietary data exclusively available as Mintec Benchmark Prices (MBP).
These MBP assessments relate to food commodities that are more difficult to source including nuts like almonds and peanuts as well as plant-based proteins and a wide range of organic and Fairtrade products including coffee, cocoa and vanilla.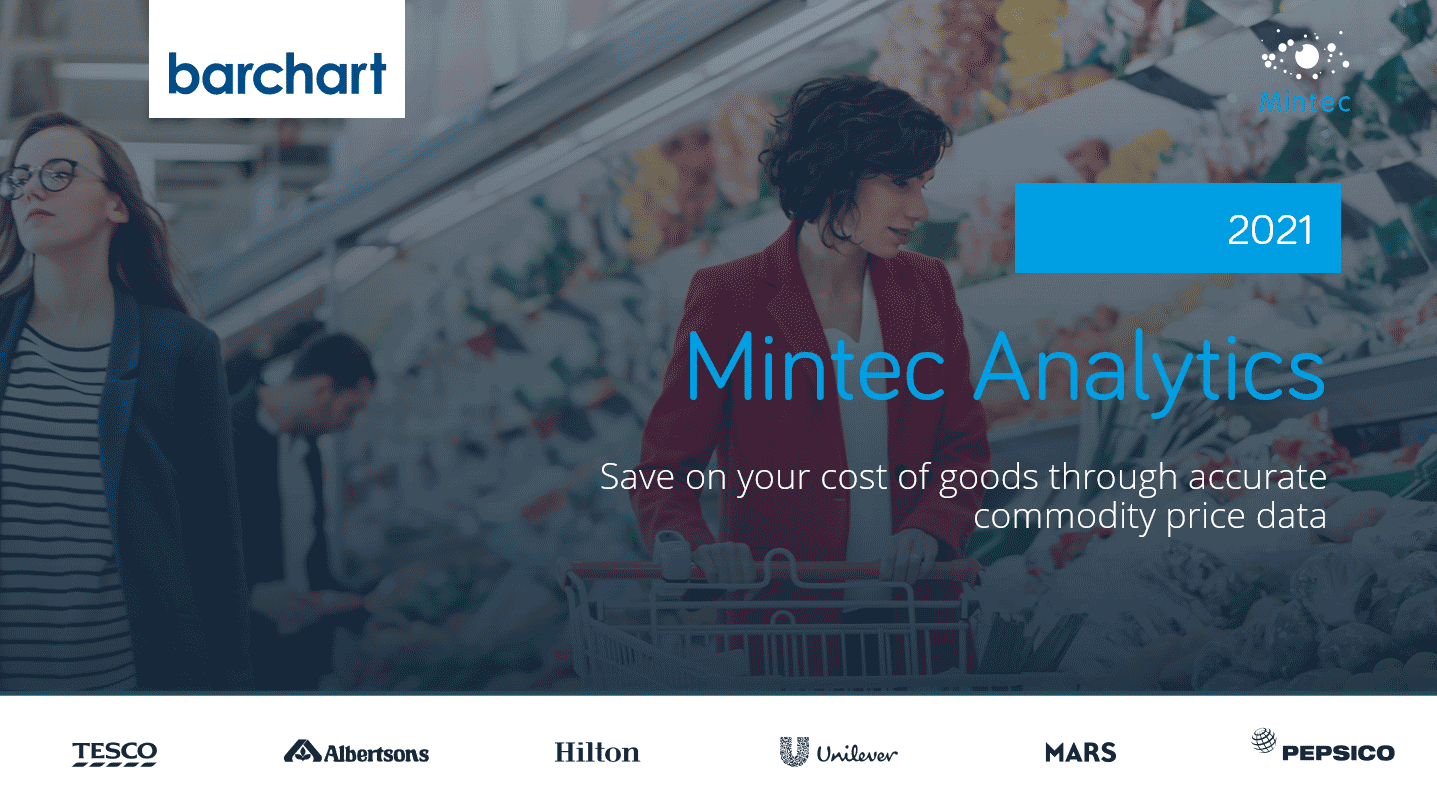 Mintec Benchmark Prices (MBP) are a range of proprietary price series collected by our Pricing Team, using our robust Methodology and are exclusive to Mintec. These price series provide an additional level of granularity and specificity for different product types and grades, enabling users to understand material cost more accurately.
You can find out more about the range of MBP here.