Since the beginning of the year, businesses from the food sector have been impacted by unexpected volatility in commodity markets. While the effects have varied, they have all been influenced by these five critical factors:
Panic Buying: Consumer panic buying and stockpiling of staples and immune-boosting foods resulting in high commodity prices. Examples of these have included durum wheat for pasta, rice, fresh fruit and vegetables and eggs.

Trade Flows: Pressure on trade flows and the dislocation of logistics resulting in supply chain disruption. They are caused due to the implementation of travel and border restrictions. Where some countries have not been able to export their commodities resulting in surpluses and falling domestic prices. Conversely, other countries that are not able to import goods have seen reduced availability resulting in price increases.

Protectionism & Quotas: Protectionism and the introduction of export quotas in some countries have reduced the availability of some products in the export market, contributing to price increases.

Foodservice Closure: The closure of large parts of the foodservice sector has resulted in reduced demand for many food products which has affected some food categories, such as seafood, more than others.

Labour: Shortages of labour brought about by lock-down restrictions affecting the production and manufacturing, including crop harvesting and meat processing.

Using price data from across 14,000 raw materials, Mintec Analytics has analysed the impact of these critical factors on prices for ten commodity categories since there has been a response to COVID-19 at the start of 2020.
The impact of these factors on food ingredients and packaging prices can be compared using these index graphs.
Global Category Indices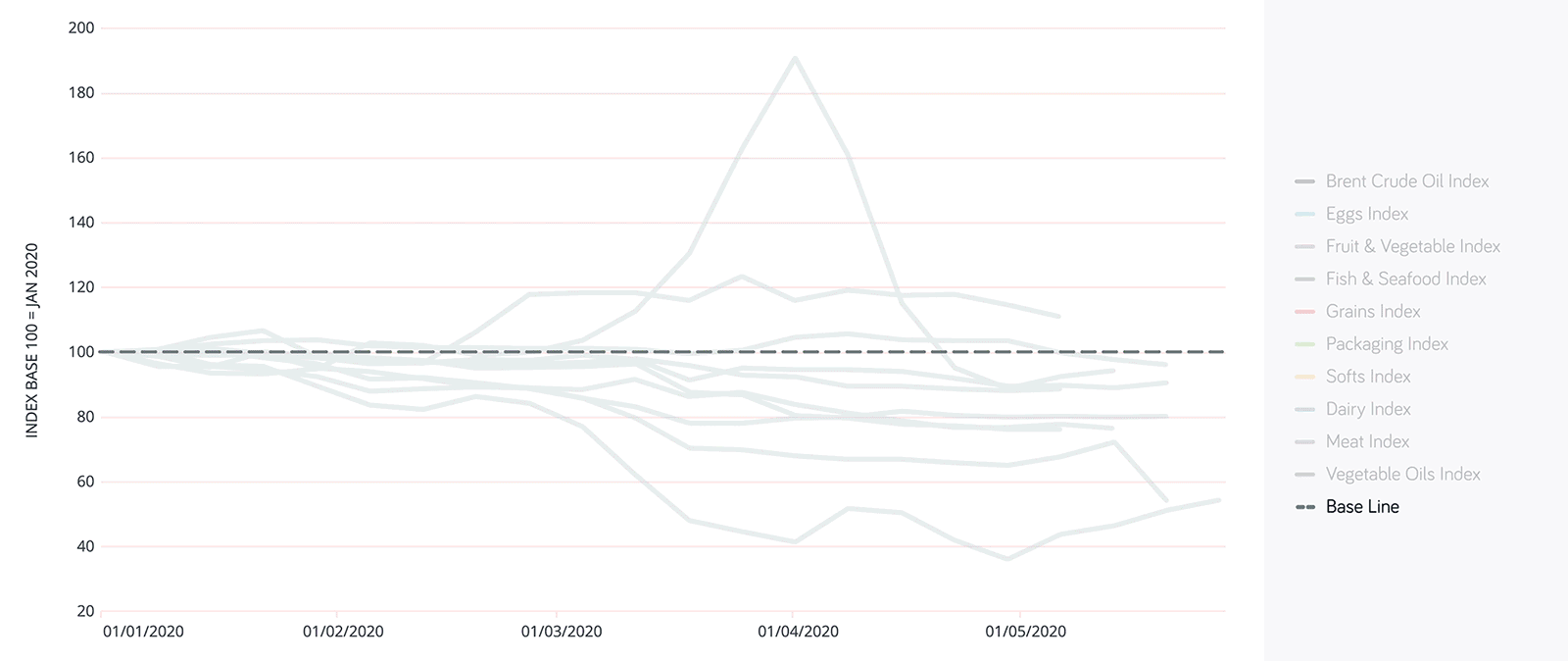 Find out more about the impact on specific commodities in this week's free report.