Buyers: With the spread of COVID-19, are you recession proof?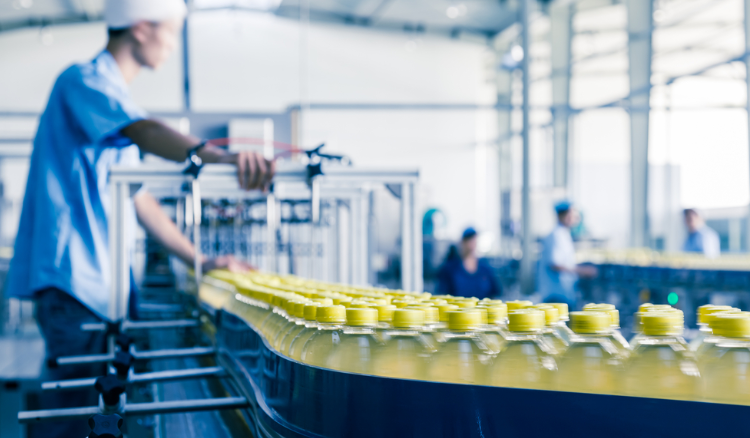 Buying teams should be limbering up in readiness to tackle a global recession, which experts
say could be on the cards for 2020, especially with fears around the spread of covid-19. It is an opportunity for procurement to show the skill it demonstrated during the downturn of 2008, when its strategies were credited with keeping businesses afloat.
Due to the uncertain climate created from the disruption from corona virus, buyers need to adopt a recession-proof mind-set. A key strategy is using the supply chain as a source of competitiveness, proactively driving efficiencies but also using it to add value, so there is not too narrow a focus on cost at the expense of growth, investment or innovation.
First, let's address efficiency cost savings. Re-engineering the supply chain can undoubtedly
bring benefits. Buyers need to focus on analysing spend categories, looking at possible
supplier consolidation and renegotiating contracts.

That is an onerous task without robust processes in place, and without high-quality, up-to the-
minute data. Unreliable data, scattered across different systems within an organisation, is a
major pinch point hindering the ability to take fast and smart decisions. For food companies
with thin margins facing volatile commodity prices across a broad range of categories 9 , such
a lack of resilience could prove fatal.
Buying teams should look to digital tools to strengthen their own expertise and help identify
the most productive cost-reduction strategies. Using tools that can monitor and analyse the
changing prices of raw materials and commodities, and offer comparisons across different
markets, means they can more easily buy at the best price - and be in a better position to
strike (or renegotiate) better deals.
Analytics capable of providing greater visibility of the supply chain – both in terms of
performance and stability - give a deeper understanding of areas that may need reviewing or
consolidating. They also support buyers' ability to rapidly respond to changing risk profiles
or poor performance. Even better if that visibility stretches beyond the top-tier suppliers so
the business has a fuller view of supply chain operations.
But let's not forget about value creation. The supply chain can be leveraged so it meets
business needs, while also being a differentiator.
Mondelēz International announced last year it will meet 100% of the cocoa volume needed
for all its chocolate brands through its sustainability programme, Cocoa Life, by 2025. Its intention is to build a "thriving cocoa supply chain" by increasing yields on farms and
building resilience in cocoa-growing communities in countries such as Ghana.10
CEO Dirk Van de Put said the main goals of the initiative were increasing efficiency and
ensuring supplies meet high quality standards. However, because it shows how the company
acts fairly in the way it deals with the communities it sources ingredients from, it also will
increase loyalty and engagement among customers (and potential customers) increasingly
demanding ethical supply chains.
The best strategy is one that both creates efficiencies and value – whether in times of
recession or not.
Analysts: Preparing for recession – & every other possibility Boosting efficiency during a global downturn
Even the smallest hint of global recession strikes fear into the heart of industry. And since
last year, businesses have been put on high alert that a downturn could hit. Any procurement
analysts worth their salt will have been proactive about heading the threat off, promptly
planning how to cut costs through increased efficiency.
But how?
The first steps to improved cost control are enforcing budgets then scrutinising which
categories can be most easily trimmed of fat (travel is a common one).
Leading food companies might also be tightening up their supplier relationship management
systems in order to extract greater value from their supply chain. That involves not just
driving down price in a tactical way but exploring what discounts might be on the table or
collaborating on how processes or manufacturing methods can be reengineered to reduce
cost.
Inevitably, procurement teams will also need to monitor macroeconomic trends and
developments including shifts in consumer spending, so it can adjust purchasing strategies
accordingly.
These measures can be achieved reasonably well without the help of digital procurement
tools such as analytics, but data-driven intelligence can bring greater benefits, justifying the
cost even in a time of belt-tightening.
It gives a clearer and deeper insight into key information a company needs to support its
decision making. Examples might include information on supplier performance, price
tracking of key commodities or raw materials, analysis of market drivers and trends, as well
as macroeconomic changes that could cause potential disruption or trigger price spikes.
Identifying patterns and being able to cost model can help analysts formulate more effective
strategies, avoiding an ad hoc approach. Not only that, such technology saves an organisation
considerable time and effort having to glean information from multiple systems and then
refine it.

Use of analytics can also unlock new avenues for cost reduction. Tail spend is "intrinsically
more complex to handle," according to McKinsey, 7 meaning it is often overlooked by
procurement. Yet, managed effectively it can yield 5-15% savings. The right data, combined
with AI or advanced analytics, can provide greater visibility of this area, facilitating closer
monitoring of spend, and the creation of processes to ramp up efficiency.
Even more paramount is the ability of technological tools, such as predictive analytics that
uses current and historical data to predict future scenarios, to help organisations cut through
complexity.
It is easy to underestimate just how intricate the current business landscape is – and the many
(hidden) variables that have a direct influence on profit margins. Look at the start of 2020.
Firms looking ahead to a possible recession have been caught off-guard by the coronavirus
outbreak in China. The epidemic has led to the isolation of one the world's largest
economies, leaving many companies' manufacturing plants and suppliers in affected areas in
lock down.
The knock-on effect has been brutal for global food businesses. Spirits group Remy
Cointreau saw almost half a billion dollars wiped off its stock market value in January
following a drop in sales and a warning that the coronavirus could have a "significant"
impact on the business.
It's been another stark reminder that businesses need to look not just ahead but also to the
side and over their shoulder for new threats. Being armed with the right knowledge will mean
they can more easily fend those hazards off – and stay on course.
C-Suite: Recession is not a time to put the brakes on growth Boosting efficiency during a global downturn
Some economists warn that the global economy is in danger of soon plunging into recession, due to a slowdown in growth across all the major economies, as well as continuing trade tensions. An economic downturn is the top concern in 2020 for CEOs, and it's the number one risk impacting procurement cited by chief procurement officers, according to a Deloitte survey. So, how can CEOs and CPOs work hand-in-hand to steer their companies through choppy waters?
The lesson from the last downturn is that the most effective way to prepare is a combination of making efficiencies in some areas while continuing to pursue growth targets in others.
Close monitoring of the climate and the developments that shape the macroeconomic context also is critical. That includes keeping a sharp eye on business, market and consumer trends, so decision-makers can ensure their business stays tuned in to changing tastes or demands.
In the 2008 recession, the organic food market took a dive as customers tightened their belts, resulting in Abel & Cole, an organic food box delivery company, posting losses of £27 million in 2010. To come back from those losses, reducing costs and increasing efficiency were vital, however, the business nevertheless stayed focused on growing its customer base. It did so by tapping into the demand from consumers for food that was ethically sourced and superior in quality, using its supply chain model (short, local and minimal plastic) as a selling feature and expanding product lines. By 2012, the company had seen a turnaround, enjoying 30% annual growth (although undoubtedly also partly helped by the easing of the recession).
Simultaneously planning for both growth and efficiency requires a depth and breadth of knowledge. Without a comprehensive insight into business operations, senior managers are working in the dark – and the risk is decisions taken are based on assumption, rather than evidence. Real-time, accurate data can offer clarity in many areas: levels of spend, categories of spend, cost increases, market drivers sparking cost increases, price forecasts, risk - the list goes on.
Within the supply chain, awareness of supplier performance, risk and contract compliance are required to highlight where improvements can be made, or opportunities sought out. Price tracking and analysis of the raw materials and commodities that a business may rely on is an advantage too, giving more headroom for negotiating with suppliers.
Combine all that with predictive analytics that can aid understanding of long- term trends on price, environmental factors, spend patterns, risk and so forth means the C-suite is in an optimal position to decide where best to make cuts or invest.
It's the start of a digital transformation - streamlining processes and bringing data together in one place. However, it is just a start. According to Deloitte, only 5% of CPOs say advanced analytics is fully deployed in their procurement function. In the meantime, partnering with a trusted data and analytics tools provider is a solution.
Data capability and agility will help executives have a clear line of sight on where the business is and where it wants to be - which is imperative during a recession.