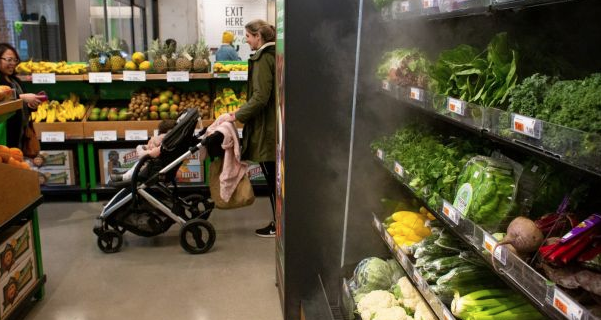 The impact on the Fruit and Veg market will be more severe and profound if the virus is not contained in the next 6-8 weeks.
Market snapshot
Orange prices in Spain have fallen 25.4% in value m-o-m, in line with lower exports to China due to the outbreak of the coronavirus. As a result, a large volume of oranges is expected to become available to the rest of Europe.
Reduced banana shipments to Italy from Ecuador. The bullish price factor, since Italy is usually a point of entry for the fruit to other European countries, as well as to East and Central Asia.
South African apple exports to China halted. Italy's exports of apples to various countries also halted – some goods currently on water and are bound for export markets could potentially face problems at the point of entry. This is raising concerns for wastage as well.
China imports a high volume of fruit from Vietnam, the Philippines and Thailand – so we are expecting to see an increase in sales in domestic markets, which is likely to lead to lower domestic prices.
Other fruit, such as watermelons has been stuck at border crossings.
Another market being impacted is the fish market
Italy's fish markets are feeling the impact, as the coronavirus spreads across the country. The fresh seafood sector is one of the most acutely affected, with less fishing taking place. Moreover, demand for perishable goods is being replaced with rising consumption of pasta, rice and canned foods, as consumers contemplate the prospect of prolonged self-quarantine. One of Italy's largest distributors of frozen and fresh seafood reported a slight increase in supermarket sales, partially offsetting falling catering revenues from diners eating out.
Taking Action
How are supply chain managers and procurement teams responding?
In many cases, supply chain risk has already been mitigated and managed by buying near equal amounts of the same raw material ingredients from many different suppliers.
In some cases, they buy from multiple regions to reduce the 'eggs all in one basket' scenario. Even if the price from one region is higher, they are already spreading their risk to ensure reliability is shared across multi regions.
In most cases, contracts are locked in for the next 9, so immediate price movements won't affect them.
The REAL problem will occur if local health authorities/government decide to shut down all production facilities due to contamination risk.
In this event they will be unable to produce and fulfil their order obligations to the retailers and some products will not get 'made'.
In many cases, producers and manufacturers have stockpiles of raw materials, but if the final production process ceases then finished goods may not be available. This would cause the most catastrophic outcome.